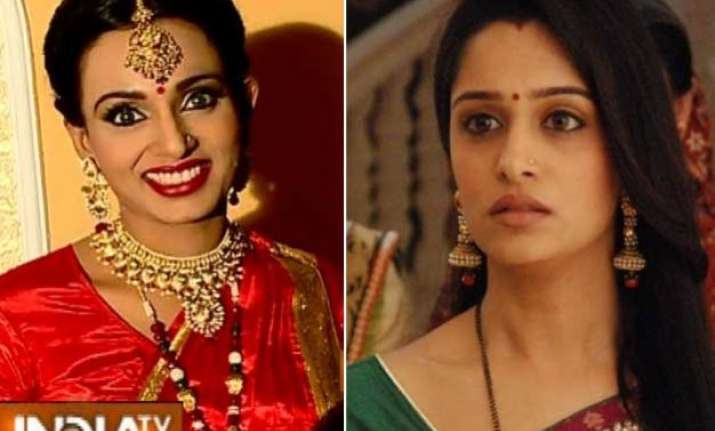 New Delhi: Here comes some good news for the viewers of popular TV serial Sasural Simar Ka who are tired of the growing power of the evil Indravati (Reshmi Ghosh) on the show.
It's time for the Bhardwaj family to get rid of the ordeals cast on them by Indravati. But before that there is some high voltage drama.
In the next episode, Indravati, with the help of black magic, will capture Simar (Deepika Samson) and the entire Bhardawaj family inside a kalash.
Not only this, Indravati is just about to break the kalash and kill all the family members but then something 'heavenly' happens.
Like every time, this time also, it was the victory of good over evil.
Amar starts chanting the Gayatri mantra and the evil power of Indravati starts diminishing. As he goes on with the mantra, the black power finally breaks off and the Bhardwaj family gets free.
Indravati has to run away from the scene to save her life.
For now, Simar and the Bhardwaj family have got rid of the evil spirit but who knows what is in store for the future.
We will keep updating you about all that happens on the show. Stay tuned!