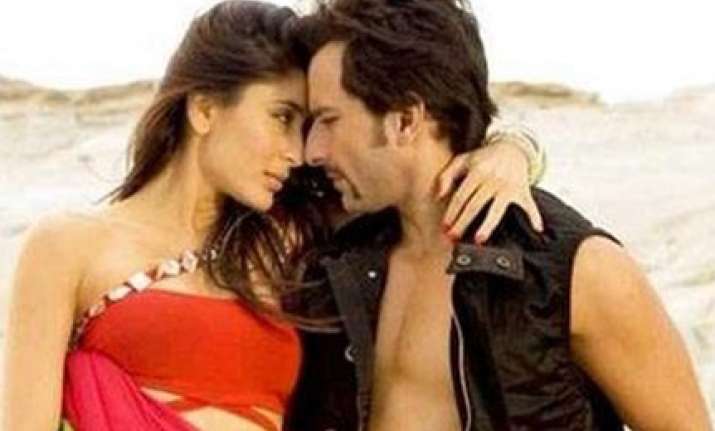 Bollywood superstars Saif Ali Khan and Kareeena Kapoor have no plans to get married soon as they believe that this might impact their career. 
The Bollywood stars, who are constantly surrounded by wedding rumours since they started dating two-years ago, said that they are happy to be in love and would like to focus on their career and relationship at this point of time. 
"We have not really addressed that issue (marriage). We do talk about it but right now I think Saif wants to set up his production and I want to do some more great roles," Kareena said, while speaking at the HT Leadership Summit. 
Khan, who debuted as a producer recently with 'Love Aaj Kal' backed his lady love on the topic of marriage, saying, "There is no rush to get married. In today's time it is more important to stay connected and keep the relationship working. I don't know how open minded we are but let us face it your career does get impacted after marriage. 
"And I don't think it is a constructive to take a lady who is at the top of her profession working as an actress and turn her into a housewife," the 39-year-old actor said. 
When asked about maintaining silence about their relationship for a long time, Khan said they did not want to flaunt their love because the 27-year-old actress had recently gone through a break-up with Shahid Kapoor.
"She had just come out of a relationship and I think it was not fair enough to flaunt it. However, we both agree that to deny a relationship is not a good way," Khan said. PTI