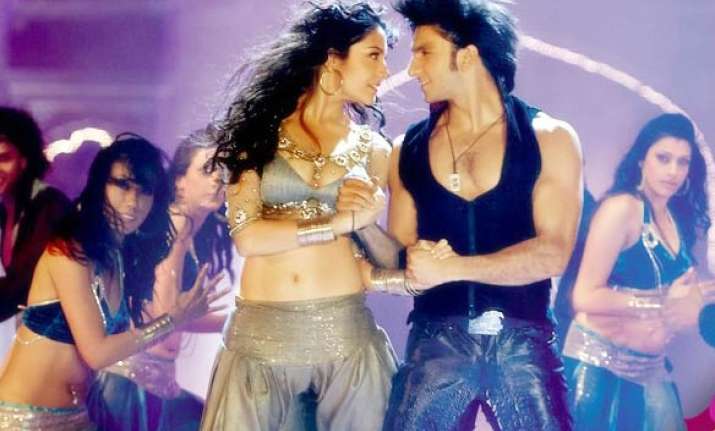 Mumbai: Bollywood actor Anushka Sharma says she and Ranveer Singh share a karmic connection. 

In an interview to a newspaper, Anushka  said: "Ranveer is genuinely a friend that I have in the industry. We have had a similar journey in the industry. We are great friends, we hang out, we have coffee together, we got out for dinners and we have common friends. We did Band Baaja Baraat and now we are doing Ladies vs Ricky Bahl. We have some karmic connection but it's totally platonic. He continues to be my friend and that's about it."

Said Anushka: "I never wanted to talk about my personal life to anyone. I feel it's nobody's business".

Asked whether  Ranbir Kapoor was recommending her for Ayaan Mukherjee's film, she said: "What kind of girl does that make me? Are you raising fingers at my character? I have worked hard to get what I have today. Please give me respect for that. I come from an army background. I see boys and girls to be the same. It's a great thing that colleagues of the industry are bonding with each other. Ranbir is very sorted."

On her bonding with Ranbir, Anushka said: " He is a very intelligent person and someone I can talk to. We have met only three times which is like nothing. He is a normal human being. People think that bonding happens with an agenda always. Well, it doesn't need to be so. Ranbir is not my boyfriend. I know Ayaan and he has a mind of his own. I don't know who's doing what to whom but the film hasn't come to me. That's the truth. Life was so easy before I became an actor. I could talk to anyone and no one bothered. I keep thinking to myself, should I not be myself but I won't do that. "

Asked about her being crowned the tantrum queen, Anushka replied:  "Somebody is raising fingers at my professionalism and I'm very upset about that. I come from a background that teaches professionalism and punctuality.

"People are raising fingers at my upbringing. All things about me being disrespectful to my seniors and colleagues are untrue. It's only been said that I take forever to get dressed and that I have assistants whose only job is to tell me how great I am looking.

"All this is making me look ridiculous. I have come on national television (Karan Johar's chat show) and said that I don't think I'm the most good-looking person. Also about my supposed attitude problem, I'm outspoken and shy. I can't just go up to a person and start a random conversation. Maybe that is being seen as attitude. I get intimidated in public and I'm really awkward. I'm working on my social skills."