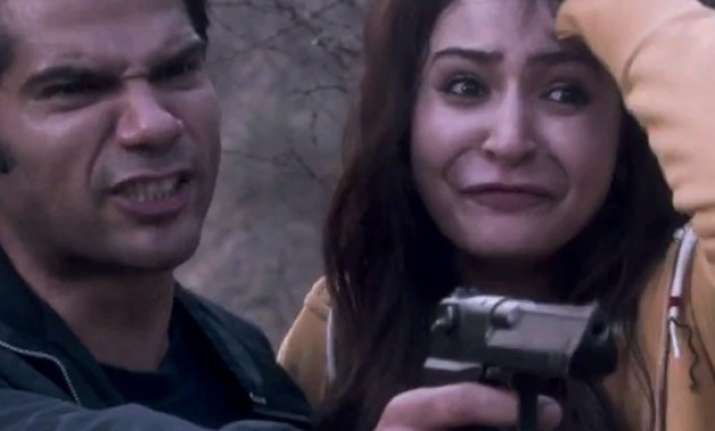 New Delhi: Ever since its trailer has surfaced online, NH10 has left one and all numb with its presentation of brutality. The disturbing scenes are the quintessential part of the flick, which revolves around the stone-hearted hoodlums and their insane mode of assaulting and assassinating the innocents.
 
No wonder, the movie seems to be one of the best thrillers of Indian cinema. There are moments of solemn, provocation and revenge and all packed in one; we have a master class thrilling entertainer. Directed by Navdeep Singh, the movie has even let its lead actress Anushka Sharma forget herself as what she said once in an interview to a leading daily.
 
Now with just three days remaining for the movie to hit the screens, here we have come with its top five moments that narrate how NH10's theme is brutal to the core. Take a look.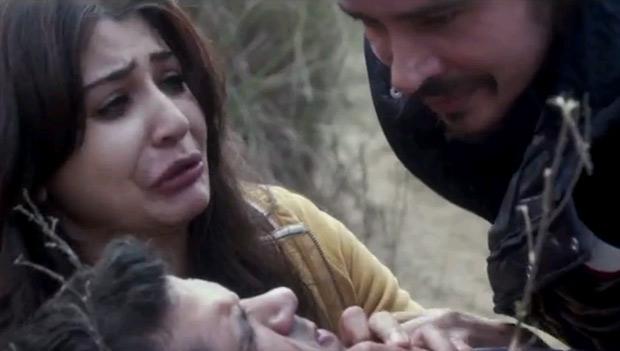 Anushka pleading for mercy
Anushka in one scene can be seen pleading for mercy in front of the antagonist played by Darshan Kumaar. Clearly the lady has got helself into a big trouble and there is no way out.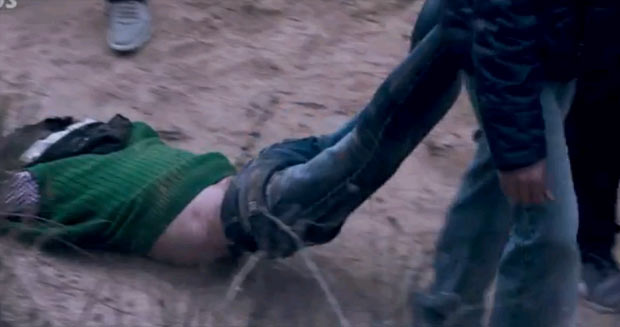 Body pitilessly being dragged  
In this particular scene a dead body can be seen dragged by couple of lawless youths on the barren land. There is definitely no heart within these insane ruffians who would treat people in whatever way they like.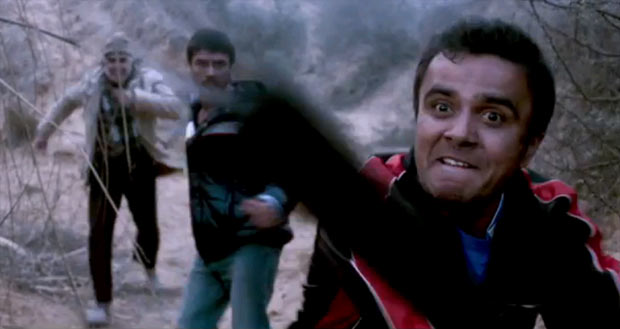 Chasing and killing with an iron rod
The hunting and the haunting continues as the baddies ruthlessly kill down people with an iron rod as their weapon. Remember Ghajini where the central character is slaughtered with a similar kind of article. But here there are no holds barred.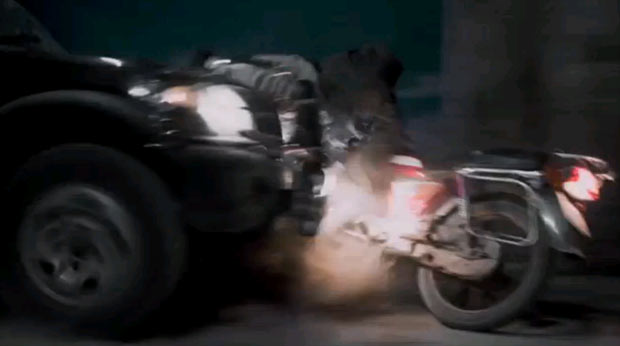 Car driving over bikers
There are no special effects used to execute this particular scene. A Scorpio driving over two men on a bike comes out quite clean in the scene and we are thrilled to witness it.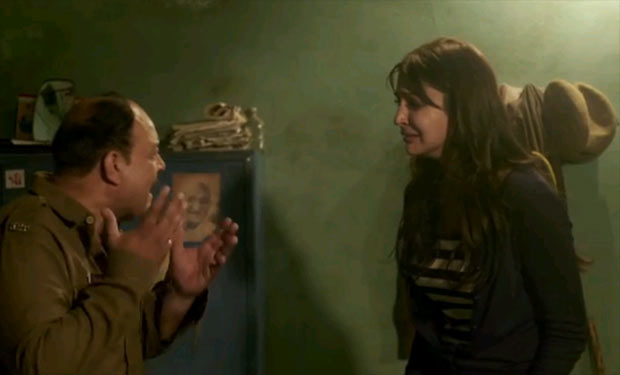 Anushka Sharma asks for help
What would be a feeling when the most reliable source -police steps back from supporting when you require them the most. Anushka Sharma's character can be seen getting even more trapped in this particular situation.