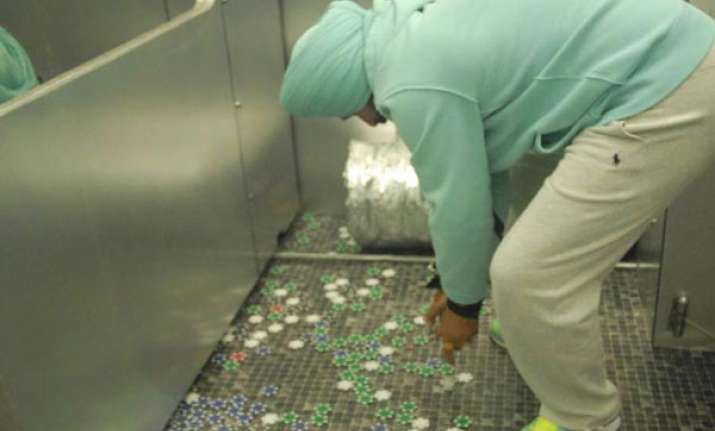 Mumbai,Nov 2: Former cricketer Navjot Singh Sidhu entered the panic room in reality show Bigg Boss 6 house. This is for the first time a housemate entered the room.
In the panic room, Mr Sidhu had to collect coins for his teams while the walls close in on him.
The panic room is the replacement for the jail in this season where anyone who breaks any rule or fails to perform a task is sent inside the closed walls.