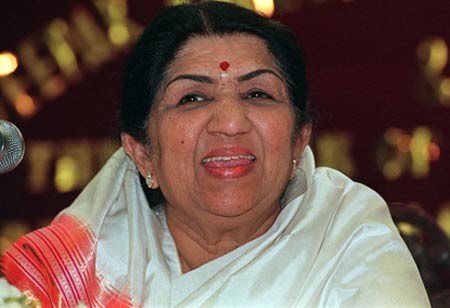 The doyenne of Hindi playback music Lata Mangeshkar sent a gushing message to Gujarat chief minister Narendra Modi saying she has all the respect for him as a brother.
The occasion was the first Tana-Riri Samman conferred on Lata-Usha Mangeshkar. Usha accepted the   award from Narendra Modi and Lata's message was read out.  
In her message, Lata Mangeshkar praised Modi for starting the Tana-Riri Samman in honour of two twin sisters Tana and Riri of Vadnagar, who were popular classical singers. "I have heard you (Modi) also hail from there. Narendrabhai, I respect you. I consider you a great leader. I have the same love and respect for you in my heart which a sister has for her brother." 
The Swarnim Tana-Riri Mahotsv 2010 was held by the Gujarat government to honour the twin classical singers.