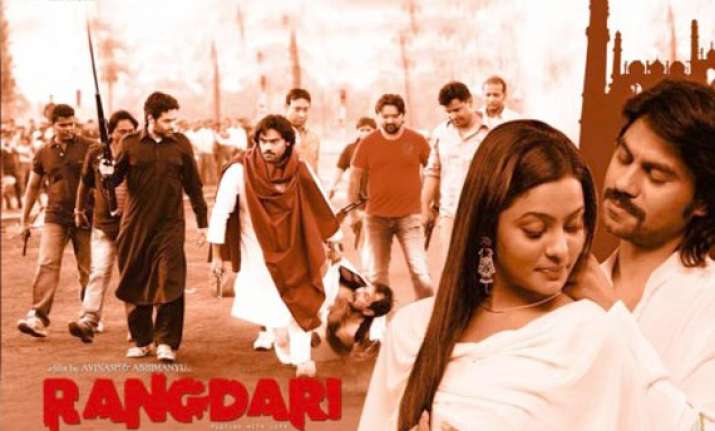 New Delhi,Dec 20:After working both in TV shows and films, actor Gaurav Chopraa feels the line between the two mediums has blurred, but TV industry is still being looked down upon.
"There is no doubt that the difference between films and TV has decreased in the past. But I don't think that the line of difference is so thin. It only seems like that," Gaurav, who had small roles in Hollywood films like Blood Money and Men Will Be Men, told IANS.
"To a certain extent, the film industry looks down on the TV industry. But that is because the TV industry has an inferiority complex, hence the film industry has a superiority complex," he added.
After becoming a popular face on small screen with shows like Piya Ka Ghar and Left Right Left, he also worked in reality shows like Nach Baliye and Pati Patni Aur Woh.
Currently the actor is looking forward to his Hindi movie Rangdari, which releases next year.
When asked about his journey from TV to films, Gaurav said: "There is no transformation. I look at it as a job. There are different technical aspects and different audiences but I don't look it as bigger or better. It is the same for me. I finish my shoot of my film an run back to (TV show) Uttaran."
So you will continue working in serials?
"I will try to do both simultaneously. That is because I think one should do better, bigger work, where you do it should not make a difference. After this if I get a good role on stage, I will definitely take it up. The medium does not matter to me," said Gaurav.
The Delhi-born actor will soon be seen hosting the reality show Big Switch 4. The show puts the rich, spoilt brats on track and this season Gaurav will guide and encourage the youngsters in following the right path.
Talking about the show, he said: "Being 'big brother' in the show is pretty much a test for me as it is for the contestants. This is a mental job and you have to play god here. There is no script and that is the biggest challenge. But it sounded very much like me. I am very me in the show and people have not seen me like me like this."