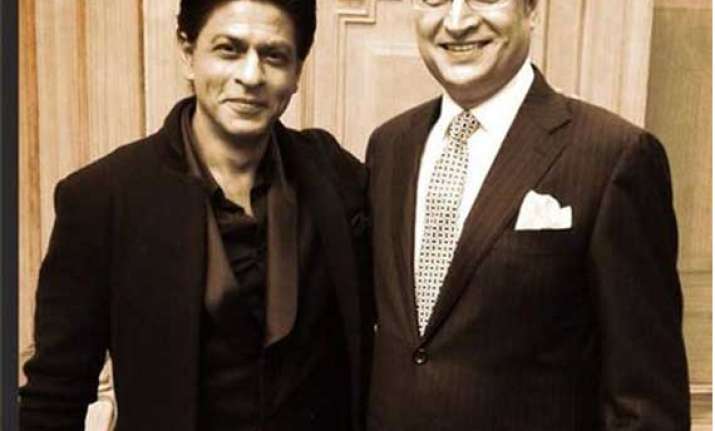 Kolkata:  Having seen the change in SRK in the span of 18 years, from the star of couple of blockbusters to the over 75 film-old 'King Khan', Aap Ki Adalat host Rajat Sharma feels the participatory TV show has travelled this far because of the guests who had never hidden their true selves.
"I am an admirer of Shah Rukh Khan, a true big star," he said at a FICCI Ladies Organisation event here. Eighteen years back Shah Rukh had come to my show for the first time. Then he had starred in films like Darr and Bazigar. Again when he came to my show after almost two decades he seemed to have changed," the celebrity show host and veteran editor said.
Sharma, who was addressing the glitterati at Ficci Ladies Organisation (FLO) show in the city, explained while SRK was at ease with words always, there was change in his reply.
But another Bollywood Khan, Salman was unmatched because of his couldn't care less way of talking. "He speaks whatever comes to his mind instantly. He speaks in an uninhibited manner," Sharma recalled about the 'Other Khan' having turned up in his show.
He has a charming countenance. "Koi paroa nahi uska,' (he doesn't flinch while coming up with a repartee), the Editor-in-chief of India TV said. Sharma also shared anecdotes of his tryst with late patriarch Bal Thackeray.
"When I asked him if the entire Mumbai trembled with his name, Thackeray replied Then should it shook at your name?" Sharma was asked a whole lot of questions by the ladies at the FLO open session on the lines of his hugely popular and longest running show having adapted with the passage of time.