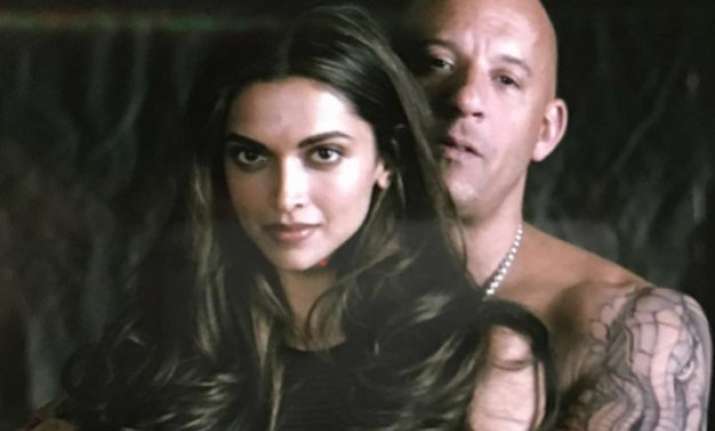 New Delhi: After establishing a strong foothold in Bollywood, actress Deepika Padukone has taken the next big step to Hollywood. Tinsel town's 'Mastani' is in Toronto to shoot for her Hollywood debut, 'xXx: The Return of Xander Cage' opposite Vin Diesel.
Deepika has made her fans proud and they can't wait to see her sharing screen space with Hollywood biggies. She had the opportunity to work with Academy award-winning cinematographer in the first day of the shoot itself. The director DJ Caruso shared a picture of him with Deepika and wrote that he was honoured to be directing her.
We also know by now that Deepika is named Serena in the movie but Caruso has revealed much more than just that. During a recent interaction with fans on Twitter, he said that Deepika and Vin will have some steamy scenes in the movie.
Intimate scenes are a common sight in Hollywood flicks but it still remains a taboo in homegrown movies. However, Deepika won't be the first Indian actress to shoot steamy sequences. Actress Priyanka Chopra's hot make-out session in 'Quantico' was one of the highlights of the thriller series.
While we are excited to see Deepika in a new avatar, Caruso also revealed other things about her. Here are five things he let us in on during a recent Twitter chat with fans:
1. Deepika's character Serena has a tattoo on her wrist.
2. Serena is Indian who spent time in London before she chose a new career.
3. Deepika's character's dialect will be natural. Unlike Priyanka Chopra in 'Quantico', she won't have an accent.
4. Caruso is sure of Deepika surprising global audiences with her acting.
5. Deepika is working out rigorously for her role of Serena and she has already shot her first day. Caruso said that DP was spectacular in front of the camera.