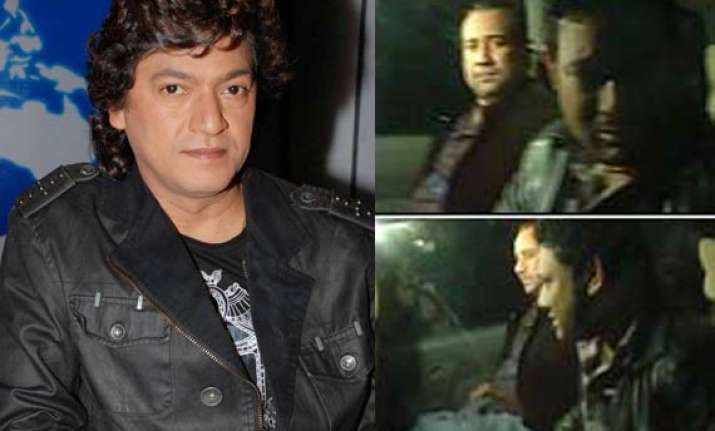 Mumbai, Jun 28: Music composer Aadesh Shrivastava has disturbing questions about the road accident in the US in which his brother Chtiresh, who was Pakistani singer Rahat Fateh Ali Khan's manager, died, says a media report. 

"My brother didn't die a natural death", says Aadesh Shrivastava, who says something happened that "we don't know about".

Almost two months after his brother Chitresh's death in an accident on the outskirts of Detroit, USA, Aadesh has decided to take the law's aid in finding the people responsible for his death.

"I am now leaving for the US to investigate and file a case against the people allegedly responsible", he says.Chitresh was on tour in the US with Rahat Fateh Ali Khan as his business manager. Aadesh wonders, "How did my brother actually die The question keeps me awake every night."

He reveals that Rahat, who Chitresh treated like a brother, hasn't bothered to call him even once after the tragedy."Forget calling, Rahat doesn't take my calls. I've tried to get in touch repeatedly for two months. There' s no response.

"I just want to ask him why I haven't seen any report on the nature and cause of his death, two months on."I still dont have my brother's post-mortem report, death certificate or any other document. It's almost as if the road mishap never happened.

On May 7, while driving back from Detroit to Chicago, Chitresh died in a gruesome road mishap that apparently left four others critically injured.

"All lies!" bellows Aadesh, "I was told four others, including two of the shows organisers, were critically injured. It seems a lie. Those four supposedly critically injured persons in the car have all returned home safe and sound."

Aadesh asks, "Why did Rahat get out of that doomed car carrying my brother to his death just minutes before it crashed?"Why did Rahat get into the bus filled with musicians just before the crash? There were several discrepancies in what was told to me. I will fight this to the end."