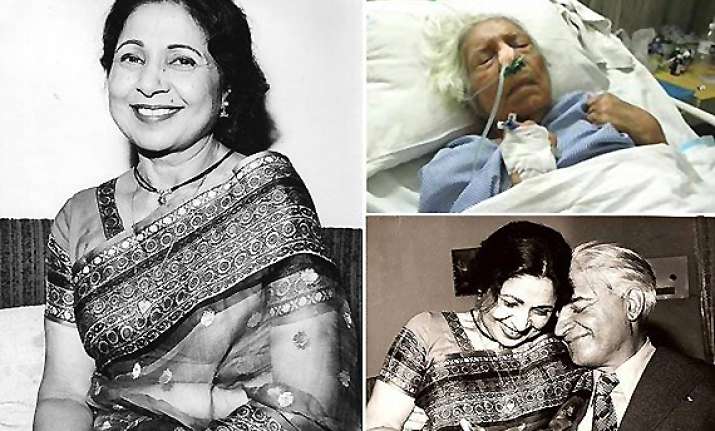 Mumbai :
Yesteryear actress Achala Sachdev, who featured in the popular song 'Ae Meri Zohra Jabeen' from the film 'Waqt', has died following a prolonged illness. She was 91.
For the last seven months, the actress was bed-ridden at the Poona Hospital and Research Centre (PHRC), Pune.
She was admitted to hospital after she slipped and fell in her home in September. MRI scans found blood clotting in her heart and brain.
Though the Bollywood fraternity was absent, her family friend Rajiv Nanda took care of the lady.
Sachdev is survived by son Jyotin, who is in the US and would be going to Pune for the last rites.
Born on May 3, 1920, in Peshawar, Sachdev, who acted in around 150 films, made her film debut with 'Fashionable Wife' (1938).
She was last seen in Hrithik Roshan starrer 'Na Tum Jaano Na Hum' (2002). She played Amitabh Bachchan's mother in 'Kabhi Khushi Kabhi Gham'.
She played Kajol's grandmother in 'Dilwale Dulhania Le Jayenge.'