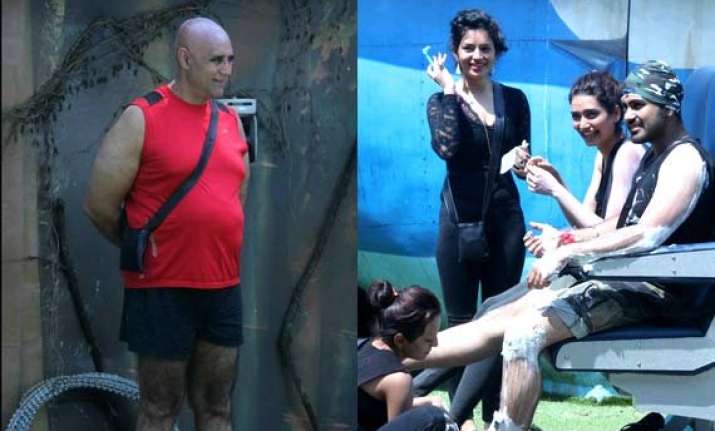 New Delhi: The day 9 at Bigg Boss house started with the hangover of Gautam-Karishma fight, which happened on day 8.
The episode was full of drama and action where Pritam team was in full mood to take revenge.
Early in the morning of day 9, the contestants are seen discussing the outcome of the task.
Praneet says, even if we win, we will give the prize to Krishma's team." Karishma, meanwhile insists that she does not want victory but disqualification for Gautam.
Even as the second leg of the task was announced, Karishma Tanna refused to participate until Gautam is either disqualified or punished for his behaviour.
Deepshika declared Bigg Boss that they are not going to perform task as to support Karishma on her stand.  BB then calls Deepshikha in confession room.
BB says that they are not right by refusing not to do the task and asks Deepshika to make everyone understand.
BB also adds that the decision about Karishma-Gautam fight should be left to him.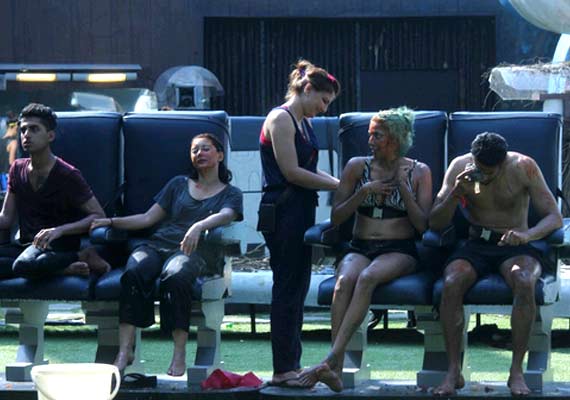 Image Courtesy: Bigg Boss official website
Deepshika goes back to speak to her the inmates in the garden area and coveys them BB's decision.
Karishma still refuses to understand the point but she agrees when other contestants as well as Deepshika assure her to keep faith on BB's verdict.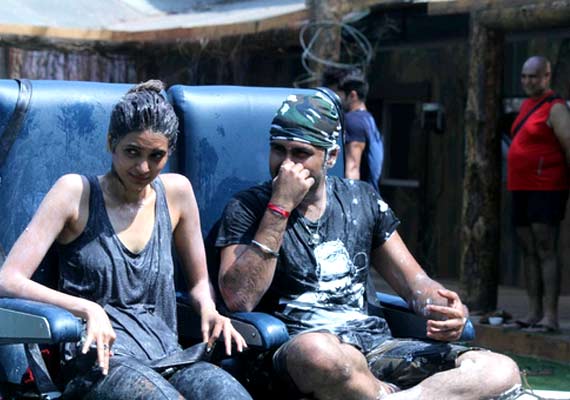 The task begins in the garden area and every one get on their toes to irritate Deepshika's team. Sukirti and Soni wax and shave Upen and Arya's legs. They even use toothpaste and muck on the rival team.
Gautam applies Vicks on Sushant's face and it gets into his eyes and nose. He gets uncomfortable. Puneet notices Sushant's discomfort and offers him a towel to clean his face.
Inside the aircraft, Pritam, Sukirti, Soni and Gautam complain about Puneet for being so sweet towards Karishma, Sushant and others while the task is in progress by offering them towel etc., to wash their faces.
Pritam was not at all pleased with Puneet's behaviour and he even declares his choice for nomination i.e  Puneet.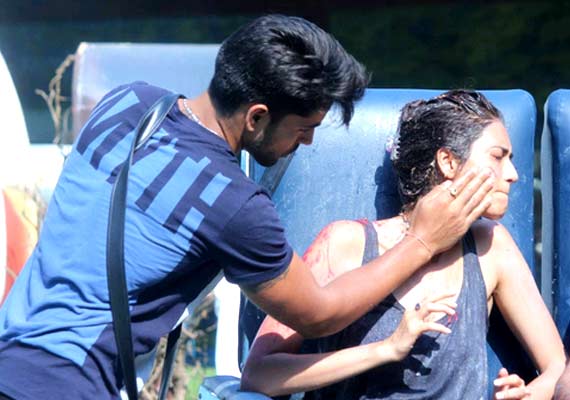 As an apology for his error, Gautam kisses Karishma on her hand and forehead lovingly and calls her as his sister, while the task was on.
In the evening, BB announces Deepshika's team as the winner of the 'Hijack' task, and asks them to pack their bags to get inside the house the next morning.
BB also upbraids Deepshika's team members – Karishma, Arya, Upen, Sushant, Diandra – for emotionally blackmailing her and refusing to do the task and warns then not to repeat such actions again.
BB also mentions that Pritam's team failed to perform the act actively and some members even did not make any attempt to take part.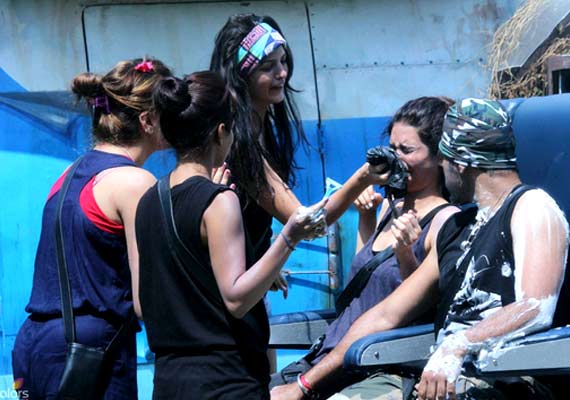 As for punishment Gautam was abandoned from nominating anyone this week. Karishma denies to accept this punishment and asks BB to call her inside confession room to discuss over the issue.
At night, Puneet sits down with Soni, Sukirti and Natasa and offers his apology for not helping them enough during the task.
He also accepts them that the girls were treated worse than the ones in Deepshika's team during the tasks.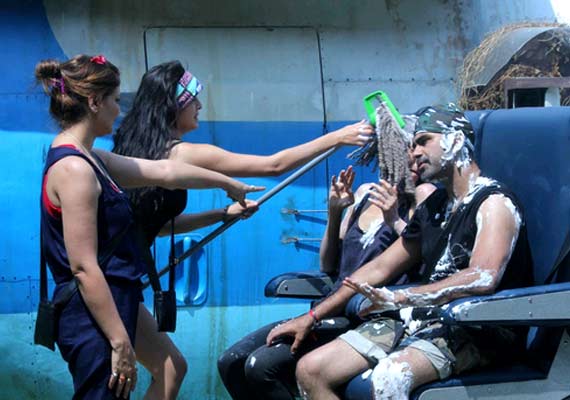 Soni complains about lack of enough moral support from captain Pritam during the task. She alleges him for not using his intellect as much as Deepshika did for his team mates.
Pritam argues that the team mates should learn to detach themselves from their mutual bonding with the opponent team members first and then blame him for not being an effective captain.
He had that he could not do much as his own team mates could not let got off their friendships with the rival team.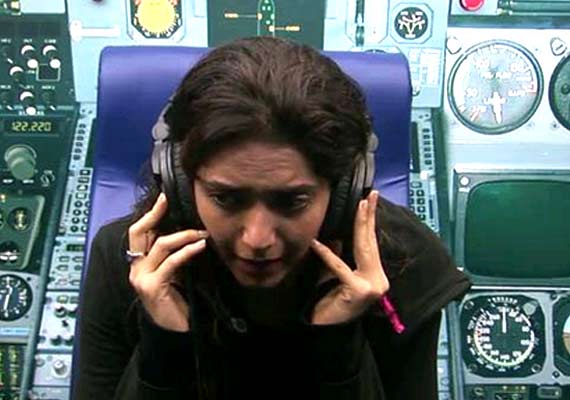 BB calls Karishma inside the confession cock pit and she conveys her dissatisfaction with BB's decision in Gautam's case.
BB explains to her that the verdict is fair and apt as being disqualified to nominate others is a big punishment.
Karishma argues that she can abuse anyone tomorrow and then get away with a petty punishment but BB pacifies her by saying that she could have reacted in a rude way but she kept calm which is commendable.
Karishma thanks BB for the compliment and leaves.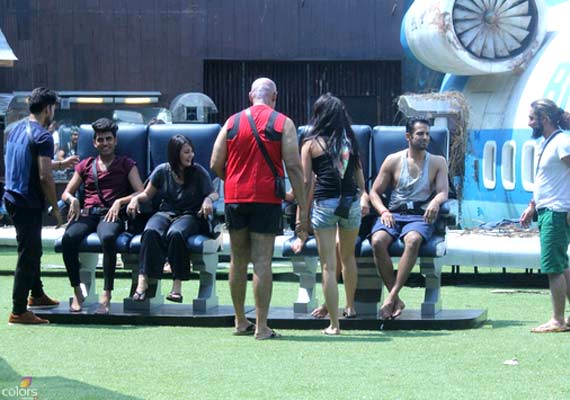 Since Deepshika's team wins the task and they are all ready to enter the Bigg Boss house.
In today's episode you will see how Deepshika's team enters the luxirious BB house and Soni will be upset from Karishma as she calls her 'bai'.