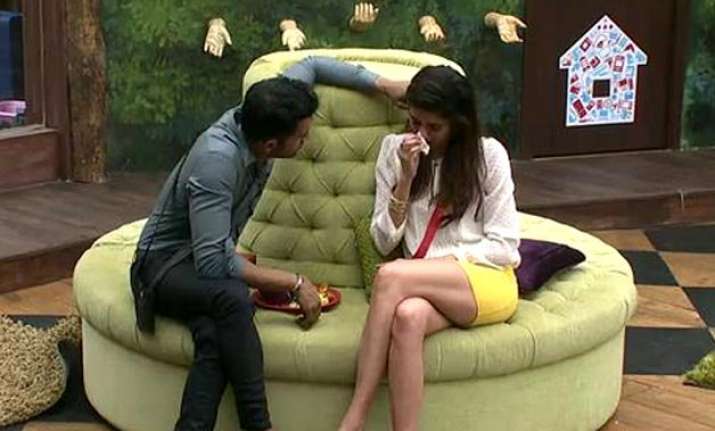 New Delhi: The episode started with the hangover of weekend episode. Gautam and Sambhavna got into an emotional discussion. Sambhavna cried saying she was talking in fun mood and she didn't want to hurt him.
In the Sunday episode of Weekend Ka Halla Bol, host Farah Khan sentenced Karishma Tanna to a punishment of being handcuffed to co-challenger Rahul Mahajan till further notice.
Bigg Boss announced the nominations procedure where each housemate was impaling the contestants' pictures hanging on a dartboard with arrows. Each contestant had only two darts to choose who they want to put forward for nomination.
But since Ali was the Captain of the house, he had immunity from nominations this week, along with Upen Patel, who cannot be nominated as he is a guest in the Bigg Boss house.
ALSO READ: Bigg Boss Weekend Ka Halla Bol: Sana leaves Farah's class, nominates Mehek with 'Bigg Bomb'
But not all are as lucky, when it comes to nominations as Mehek was already nominated for this week as she became the target of the Bigg Bomb thrown on her by recently evicted contestant Sana Khan.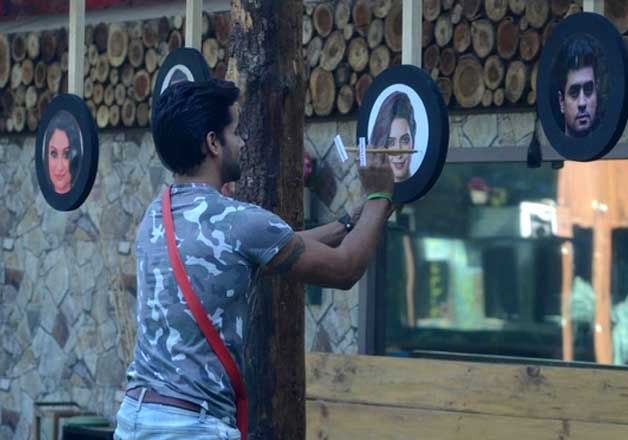 After the long nomination process the inmates who were nominated for were Mehek, Karishma, Dimpy and Pritam.
After nominations process got over Pritam and Gautam discussed about Upen and Karishma's relationship. Gautam felt that it was incorrect on her part to indulge in another relationship when she is already in one. Pritam said that it might also happen that both are playing games.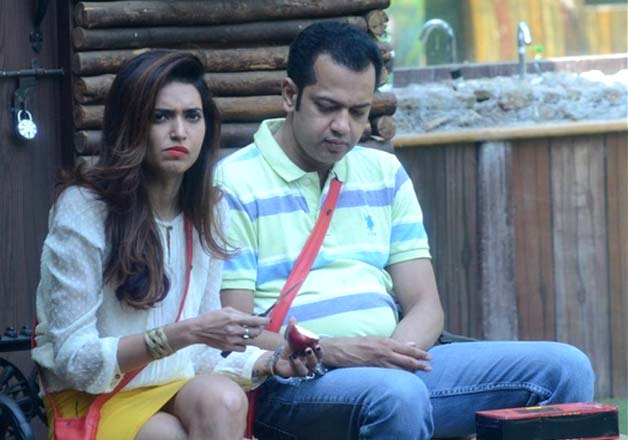 Dimpy and Sambhavna talked about nominating Karishma. Dimpy said she thought she was not rude while nominating her but Sambhavna said she was correct with her reasons to nominate Karishma.
Karishma looked upset as all housemates nominated her. Dimpy and Karishma had a heart to heart conversation regarding Rahul issue.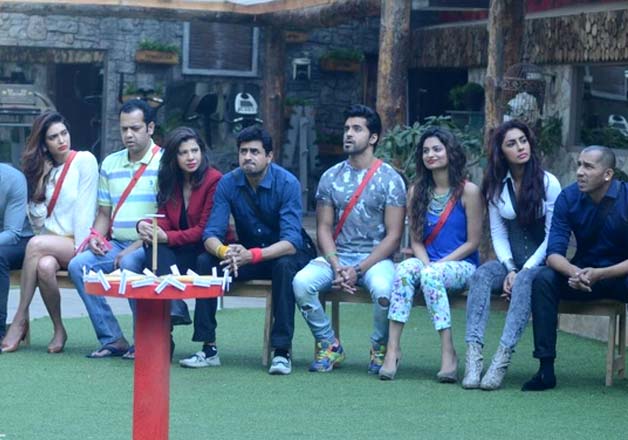 Karishma had a conversation with Sambhavana over Upen's issue and later also had a talk with Upen on the same.  
Karishma wanted to sever all ties with her boyfriend and wanted to take things slow with Upen as well. She also wanted to discuss this with her mother. Karishma also said that when she breaks up with her boyfriend it's going to be an ugly scene.
She said that throughout the season she didn't say anything to Upen but now she is talking about herself and Upen then there must be any reason.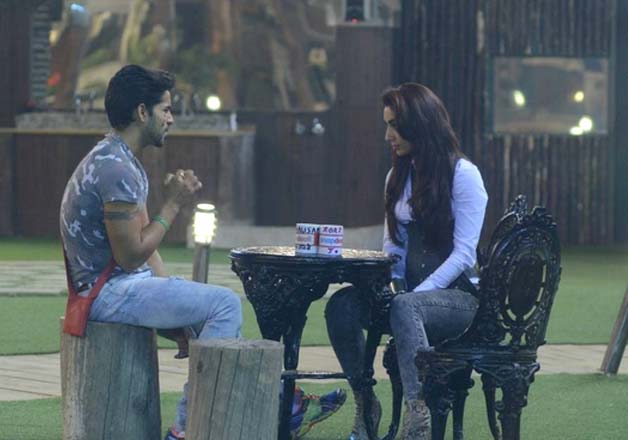 At night Upen said that Gautam has been affected big time because of their relationship and he was talking about it with others. At the same time we saw Gautam talking to Mehek that if Karishma played like this she will lose Upen and as well as her boyfriend.
Licking the wounds suffered during nominations, the housemates initiated their sessions of gossip and discussion with their trusted allies.