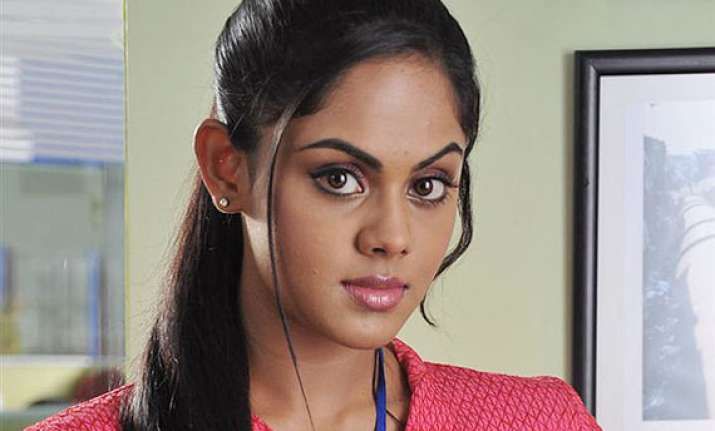 Chennai: Actress Karthika Nair will be seen in an action avatar for the first time in upcoming yet-untitled Telugu action comedy and the director of the film feels that actress will stun audiences with her stunts in the movie.
"Karthika has put on her action boots for this film. She plays a courageous sister who comes to the rescue of the hero whenever he's in trouble. She will stun audiences with her stunts in the movie," Chinni Krishna told Bollywood Country.
"She plays a character on par with the hero. Usually women in films are only used for glamour but I have completely changed with Karthika's role in my film. It's a rare character that she has landed and she's done justice to it," he added.
The makers, who will complete shooting by the first week of August, want audiences to find a suitable title for the film.
"We want audiences to find us a suitable title. We've even started a contest on Facebook for the same and the one who comes up with the best title will be rewarded," he said.
The film also features Allari Naresh and Harshvardhan Rane in important roles.