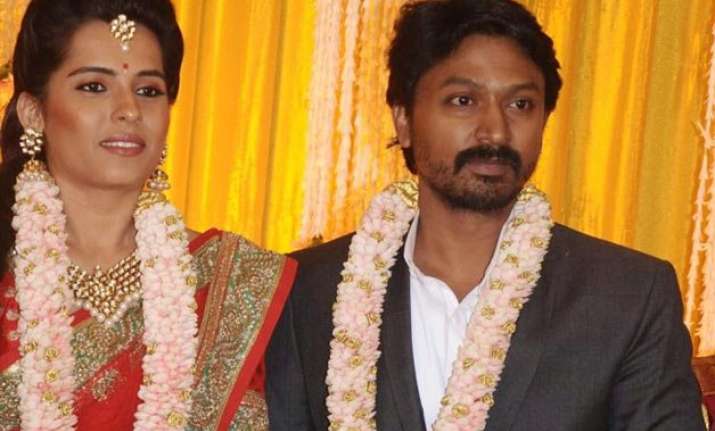 Chennai: Tamil actor Krishna Kulasekaran, married to long-time girlfriend Hemalatha for over a year, applied for divorce on Thursday with the family welfare court here.
According to his petition, Krishna said his wife had been physically and mentally harassing him right from the day they got married on Feb 6 last year.

Krishna said his wife wouldn't let him home when he returned late from shooting on some days and accused him of having relationship with several women. All this affected his work.

Hemalatha, in her petition, pressed dowry charges against her husband and his family. Krishna said neither he nor his family demanded any money.

Known for working in films such as 'Kazhugu' and 'Yaamirukka Bayamey', Krishna has 'Yatchan', 'Grahanam' and 'Pandigai' in his kitty.