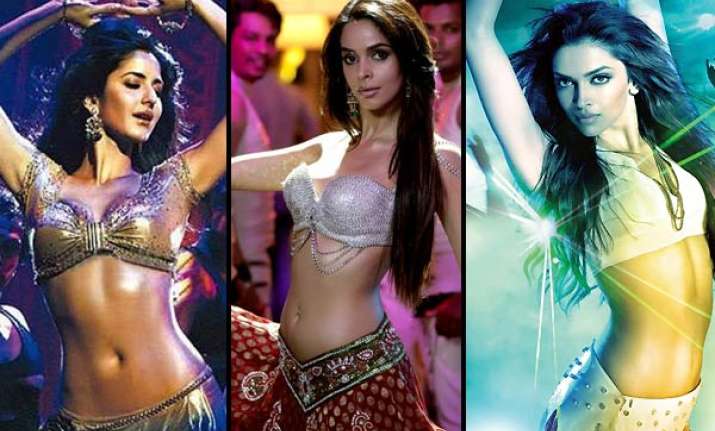 Bollywood star Aamir Khan is known to be very choosy as far as his films are concerned.

Aamir wants to include an item number in the Imran Khan-starrer Delhi Belly,but he is presently confused as to whom to choose between Mallika Sherawat, Katrina Kaif and Deepika Padukone for the item number.  (Readers may send in their preferences in the  comment box)

While Mallika is the queen of item songs with Maiya Maiya (Yuva),Dil Tod Ke Na Jaa (Pyaar Ke Side Effects),Razia (Thank You), Katrina Kaif has dished out Sheila Ki Jawaani (Tees Maar Khan) and Deepika has done Dum Maaro Dum (Dum Maaro Dum) and Love Mera Hit Hit (Billu).

Aamir is known to be a perfectionist as far as casting is concerned.

Delhi Belly will be the first bold movie from his production house,which will have some really intimate and explicit scenes.

The report says, Aamir confirmed the news,but chose to remain tightlipped. It is too early to talk about it, he said.

Meanwhile, Aamir has requested Ekta Kapoor to include a promo of Delhi Belly in her film Ragini MMS hitting the theatres on May 13.

Aamir was keen on attaching the Delhi Belly promo with Ragini MMS because he felt both the films represent the new age cinema genre. Even though the subject matter of the films is different, they both agreed that the films would bridge a common audience.

When contacted Ekta confirms, "Aamir is my idol. Yes, I have agreed to attach the Delhi Belly promo with Ragini MMS."