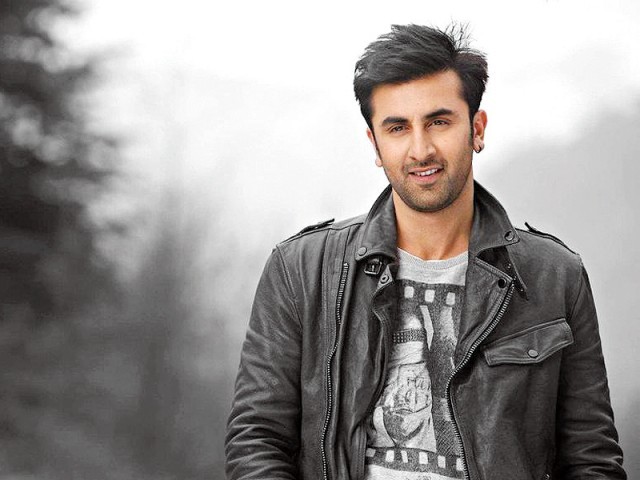 Ranbir Kapoor is all set to portray Sanjay Dutt in his upcoming biopic and the young actor is leaving no stone unturned to give it his best shot. The Kapoor lad is not just excited to be a part of the much anticipated biopic, but is also said to be covering an extra mile for the movie, especially for his looks.
As per the media reports, Ranbir will be appearing in an entirely different avatar, and is required to shred his weight for Dutt's biopic. Besides, the 'Barfi' actor will also be seen growing his hair for the role.
"The director was keen to use artificial hair, but Ranbir refused to do so and agreed to grow his hair", a source reportedly told an entertainment portal.
This is not all. Ranbir is also said to be taking inspiration for his look from Sanjay Dutta's movies from 1980s and 90s like 'Khalnayak', 'Saajan', 'Kartoos' etc, to replicate him as closely as possible on the silver screen.
That's what you call dedication.
It was Sanjay's wife Mayata who had recommended RK for the role and looks like the actor is making every effort to stand true the expectations. In fact, RK is also said to be a Sanjay Dutt fan and is often seen bonding with the actor in the gym.
Sanjay Dutt's biopic is expected to go on the floors in next three months and is being helmed by ace filmmaker Rajkumar Hirani. Interestingly, Dutt will be co-producing his biopic in association with his brother in law, Kumar Gaurav.
Apparently, the biopic began rolling on the day Dutt was released from Yerwada Jail in February this year as Hirani had placed his cameras outside the prison. The director wants to feature the shot in te movie.
On the other hand, it is also speculated that Rajkumar Hirani is making the movie based on the his telephonic conversation with the 'MunnaBhai' actor while he was in jail.
We wonder, who will be the female lead in Sanjay Dutt's biopic.