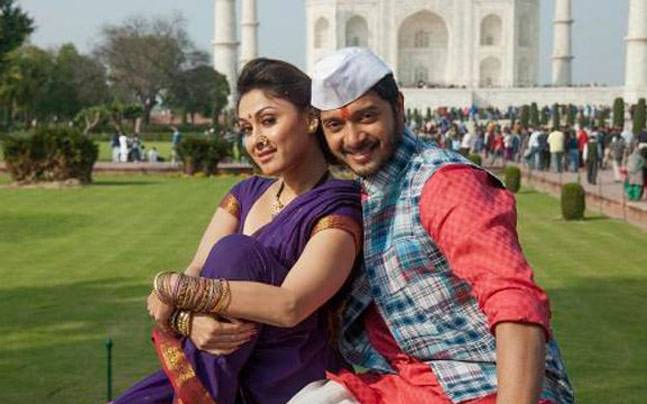 Bollywood actor Shreyas Talpade, who has come up with his new movie 'Wah Taj', has high hopes with the movie.
The actor feels the movie has a strong message and wants it to reach as many people as it can.
'Wah Taj' revolved around the journey of a farmer from Maharashtra, who along with his wife, are fighting against the corrupt system to save their land.
"The movie is about how the protagonist Tukaram (Shreyas) and his wife Sunanda (essayed by actress Manjari Fadnis) keep fighting for the land. How Tukaram manipulates the system using the mindset of the kind of people we have today in the country, the kind of corruption that we have today. How we use it to our own advantage to reach a goal that he wants to", Shreyas told IANS.
Shreyas feels the movie hold a lot of importance for the farmers especially the one in Maharashtra.
Directed by Ajit Sinha, 'Wah Taj' has been majorly shot in the city of Agra and Taj Mahal. The movie also features Hemant Pandey, Rajeev Verma and Rajesh Sharma.
'Wah Taj' has hit the screens today and is receiving rave reviews from the audience because of its unique concept and good performances.

(With IANS Inputs)