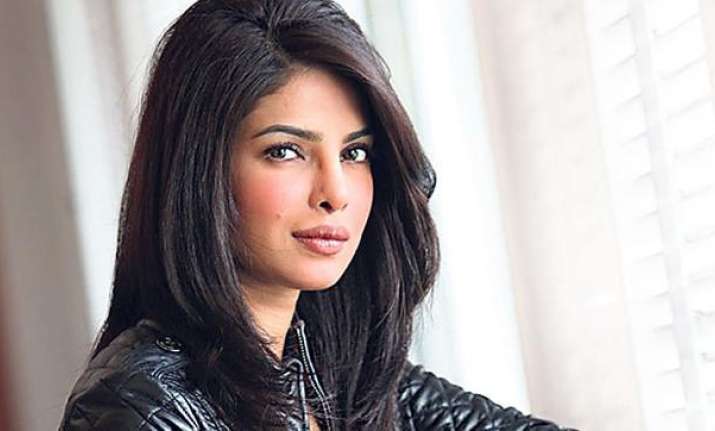 Actress Priyanka Chopra, who started her Hollywood journey with American thriller series 'Quantico' recently said that she is secure with her work and the time has gone when actors used to feel insecure with others' success. She added that good work should be appreciated.  
The actress was asked about the common perception that people have about jealousy and cat fights. Priyanka stated that it was an age-old stereotype and is not in her DNA.
She said, "I'm very secure in who I am and the work I do. These are my friends and colleagues, and I like to share in their achievements and happiness. Good work should be applauded. I believe that there is enough work out there for everyone. We don't live in the dark ages any more."
Priyanka's journey in showbiz started at the age of 17 when she was crowned Miss World. It was followed by her Bollywood debut in 2003 with "The Hero: Love Story of a Spy".
She later bagged the role of FBI agent Alex Parrish in "Quantico" for which she won the People's Choice Award -- the first South Asian actress to do so. The "Quantico" fame also got her a role in "Baywatch", a movie alongside Hollywood A-listers Dwayne Johnson and Zac Efron.
The year 2016 also saw her becoming the presenter at Oscar Awards and Emmy Awards, followed by an invitation to the annual White House Correspondents Dinner.
She was conferred India's fourth-highest civilian honour, the Padma Shri, and even featured in Time Magazine's 100 Most Influential People of the world.
And this has seen her winning her second People's Choice Awards... and she just can't wait for more.
"Yes, 2017 has begun well. To win a second People's Choice Award, this time as a Favourite Dramatic TV Actress, is an awesome feeling. Winning an award from the people, the audience, is a vindication that both 'Quantico' and my character connected globally.
"Also, when I see the amazingly talented women I was nominated with, it feels like I must be doing something right. As for the rest of the year, I'm looking forward to it."
The second season of "Quantico" and the shoot are on in full swing.