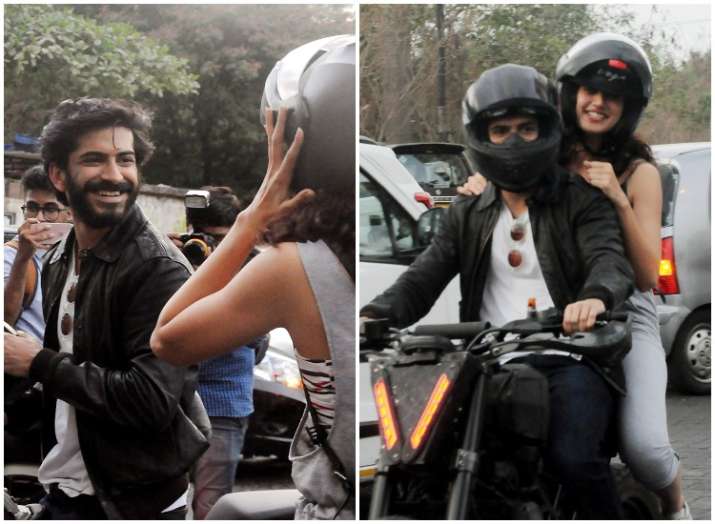 Bollywood actors Harshvardhan Kapoor and Taapsee Pannu promoted their upcoming film 'Bhavesh Joshi Superhero' in Mumbai today. The duo was spotted in Mumbai street in a bike. Taapsee and Harshvardhan were all smiles for the camera. Bhavesh Joshi Superhero traces the journey of a group of friends who set out on the path of righteousness. Over a series of thrilling incidents, their life takes a curve, leading a common man to become a superhero in the form of Bhavesh Joshi.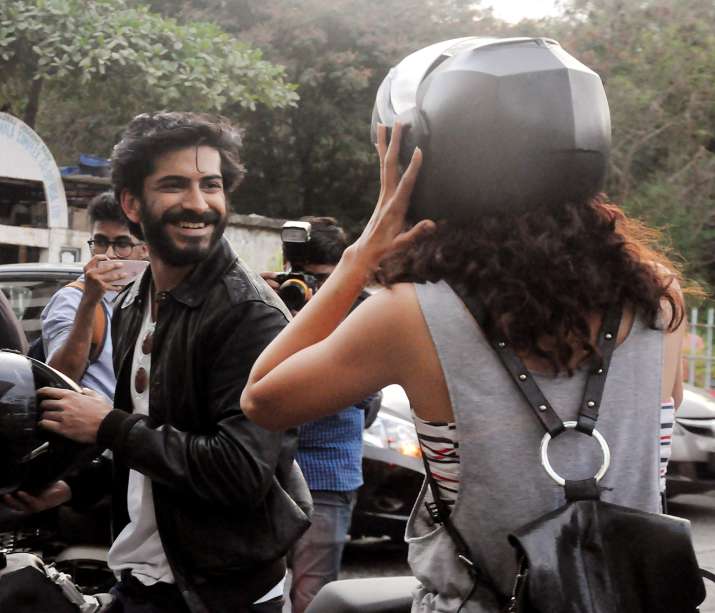 Harshvardhan Kapoor, son of veteran actor Anil Kapoor, says his father would have been a perfect fit for the character of a common man-turned-superhero in "Bhavesh Joshi Superhero" had the movie been made in the 1990s.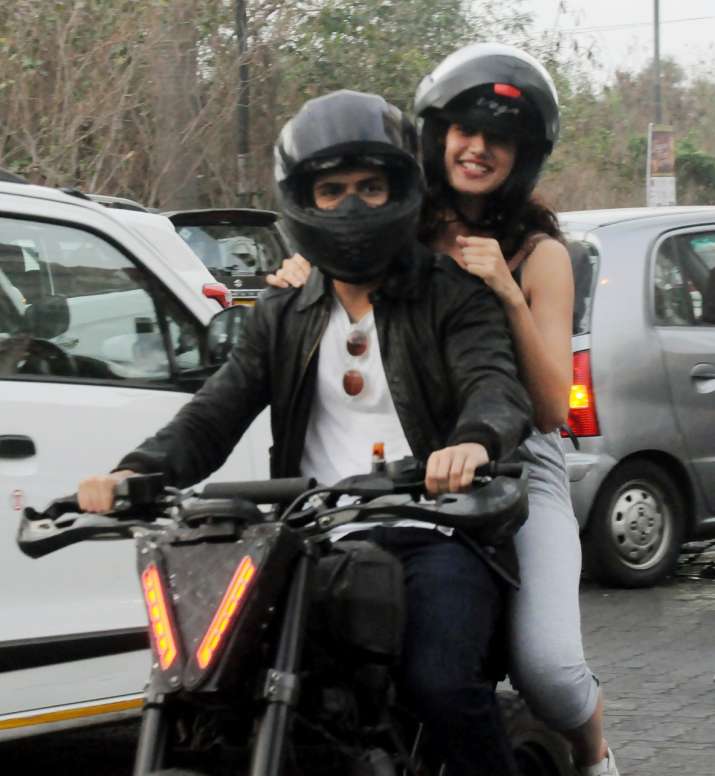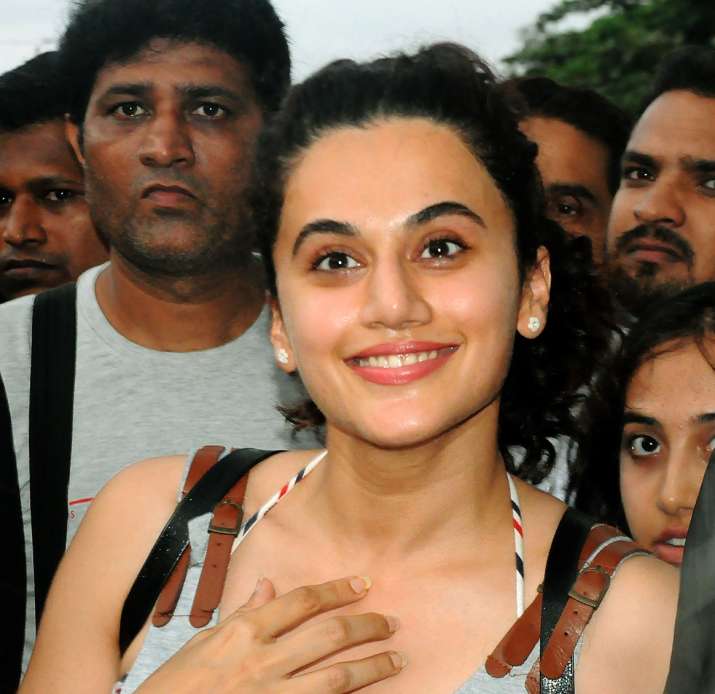 "I think if 'Bhavesh Joshi' was made in the 1990s, dad would have been a very good fit for the role. He could have done it really well. Bhavesh is a young guy with lot of energy, very extrovert like how dad is.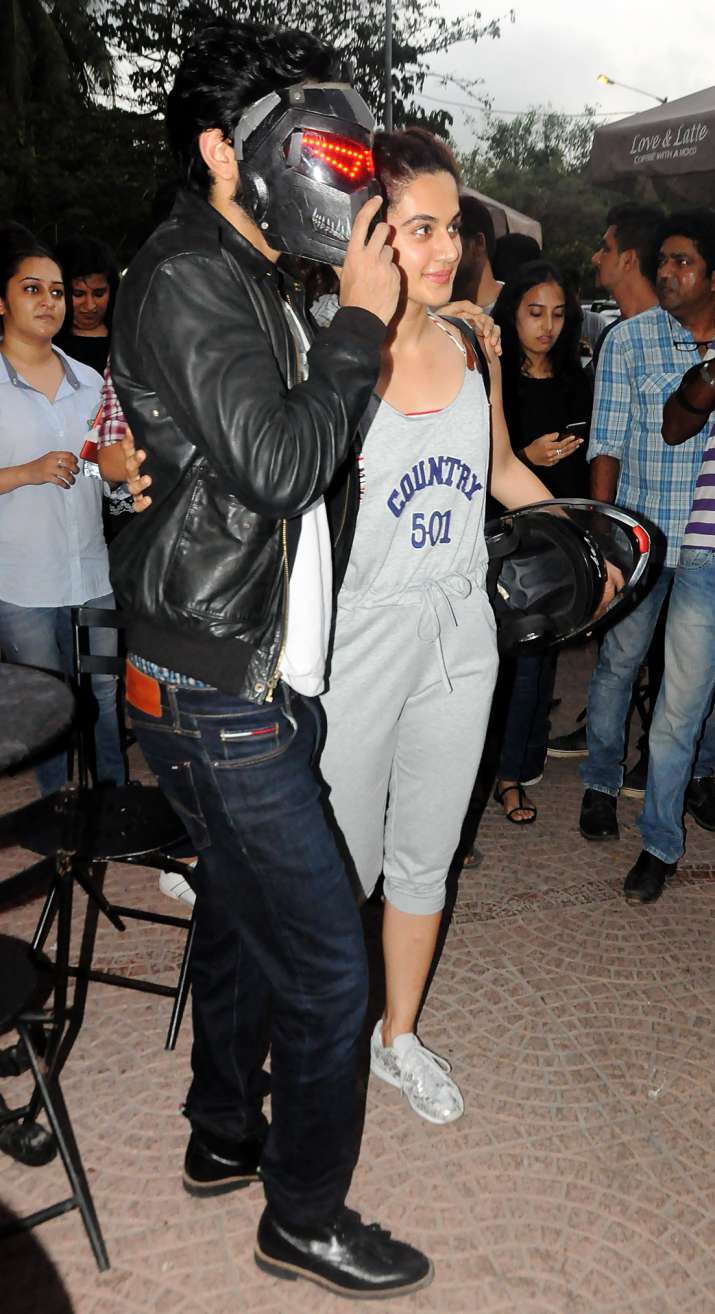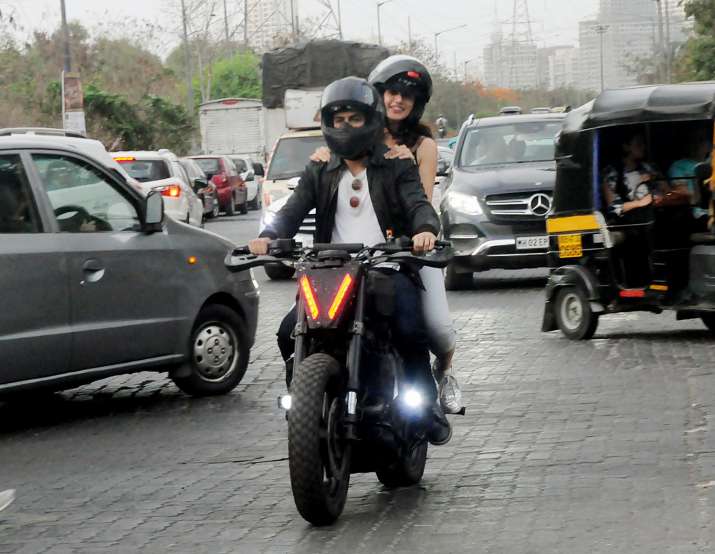 "But yes, in the second half of the film, the character changes and that intensity somewhere reflects me (my personality)," Harshvardhan told IANS recently.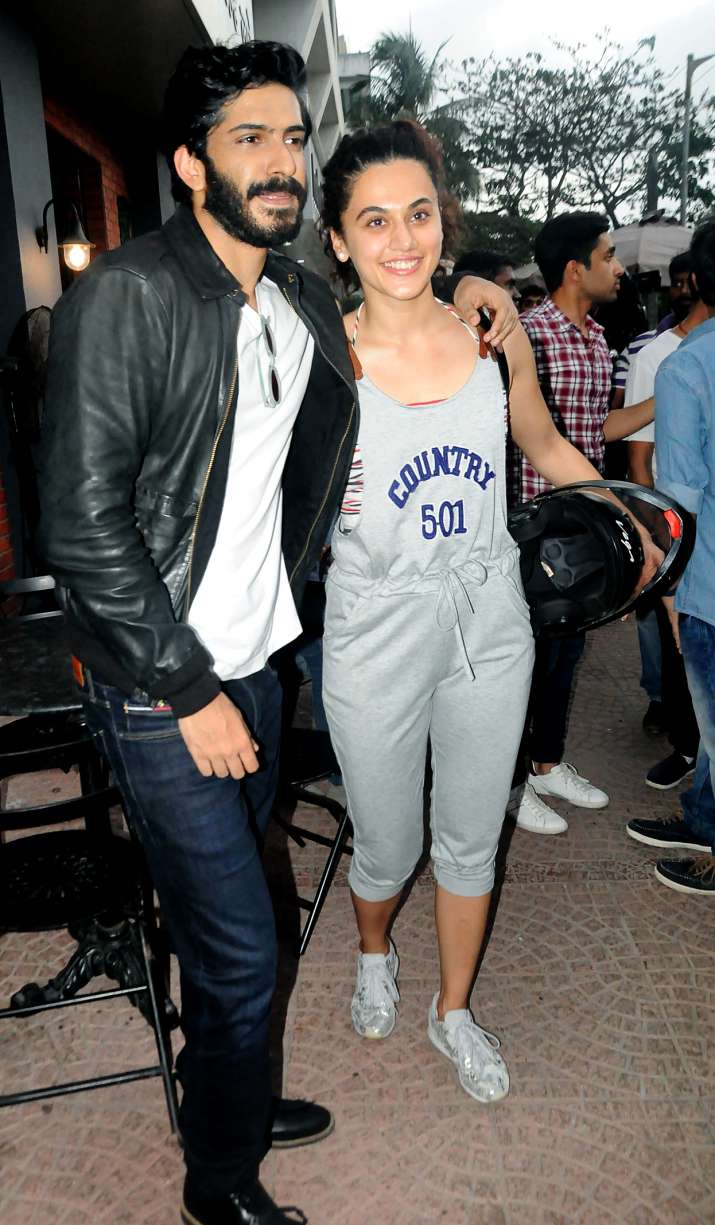 The unconventional and quirky trailer encompasses humour, drama, action and tragedy making the trailer an interesting watch. In case you missed Bhavesh Joshi Superhero trailer, watch it here
Filmmaker Anurag Kashyap, who has written the upcoming superhero film "Bhavesh Joshi", said a mask does not make an actor a superhero.  "Bhavesh Joshi", featuring Harshvardhan Kapoor in the lead, is directed by Vikramaditya Motwane.
Harshvardhan's 'Bhavesh Joshi Superhero' is set to clash at the box-office with sister Sonam Kapoor Ahuja's 'Veere Di Wedding'. Both the films are set to release on June 1.