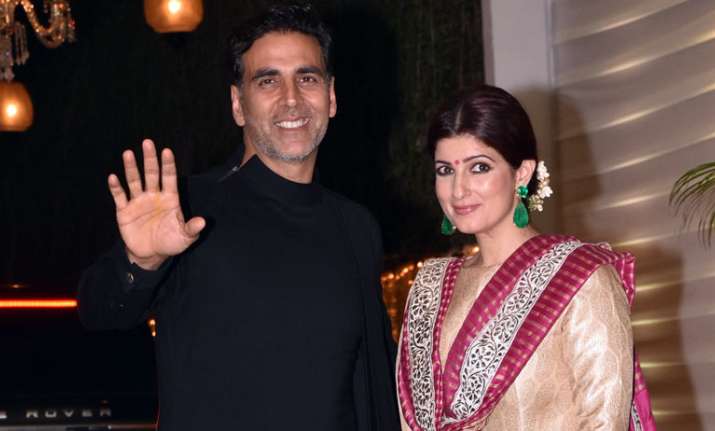 It hasn't been long since Sajid Khan was sacked from Housefull 4 following the sexual harassment allegations by several women including two actresses. After the allegations went viral on the internet, Akshay Kumar's wife Twinkle Khanna tweeted asking the team to take strict action against it. Following her tweet, the actor announced the cancellation of the shoot till the matter was resolved. But things did not stop there. Sajid Khan was sacked from the project and replaced by Farhad Samji as the director.
Now a leading entertainment daily has claimed that it was Twinkle Khanna who forced the Housefull 4 team to get Sajid Khan out of the project. The source told the daily that Twinkle was an active participant in the meeting and it was her who insisted that Khan will not continue as the director of Housefull 4. Vijay Singh from Fox Star Studio agreed on this and hence Sajid was replaced by Samji.
Appalled hearing multiple incidents of harassment and it is truly horrific to hear what these women have been through. Everyone involved in Housefull needs to take a firm stance on this issue. This cannot go on.

— Twinkle Khanna (@mrsfunnybones) October 12, 2018
Sajid Khan was accused of sexual harassment by Race 3 actress Saloni Chopra. In an elaborate blog, she wrote, "This one time, during a costume trial for a character in the movie he came in to see the girl in the outfit and asked her to lift her skirt and show her ass to him, she looked at me confused and I asked Sajid if it was necessary."
"He tried to grab my hand and put it on his dick to show me that I didn't give him a boner. I shrugged it off and asked him to stop," she wrote narrating another incident.
"And then, he pulled his pants down and showed me his dick as he kept yelling 'see? You don't even make me hard!'"
In his defence, Sajid Khan wrote on Twitter, "In the wake of the allegations against me and the pressure being put on my family, my producers and the stars of my film Houseful 4,  I must take the moral responsibility of stepping down from my directorial post, till the time I can allay the allegations and prove the truth."
October 12, 2018