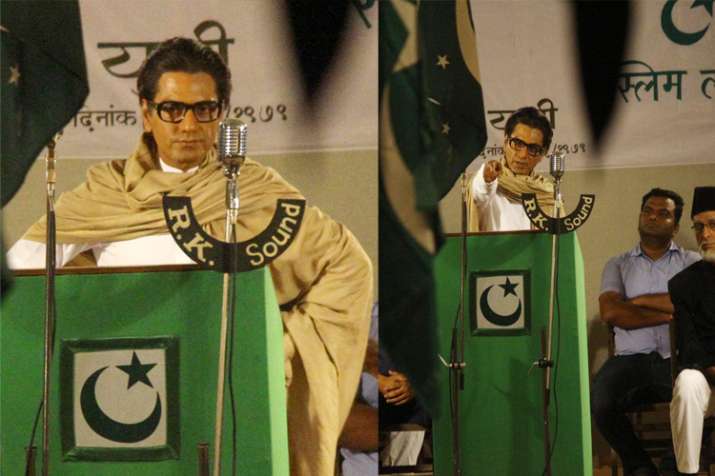 The versatile actor Nawazuddin Siddiqui will be seen stepping into the shoes of Shiv Sena supremo Bal Thackeray in his forthcoming biopic titled as Thackeray. And the actor has already started filming for his ambitious project. A series of pictures from the film sets surfaced and the actor is looking promising in it.
In the pics, he can be seen delivering speech from the podium in Bal Thackeray's manner and it is looking like a crucial scene from the film. He has perfectly imitated Thackeray's style and will surely impress his fans through his looks. 
Shiv Sena MP Sanjay Raut, who was earlier caught up with the production of the movie Thackeray, said the actor Nawazuddin Siddiqui was the only choice to play the party's late supremo Bal Thackeray on the big screen.
Asked if any other actor apart from Nawazuddin was considered to play Bal Thackeray, Raut said: "No... Nawaz (Nawazuddin Siddiqui) was the only choice in front of me when I thought of making this film."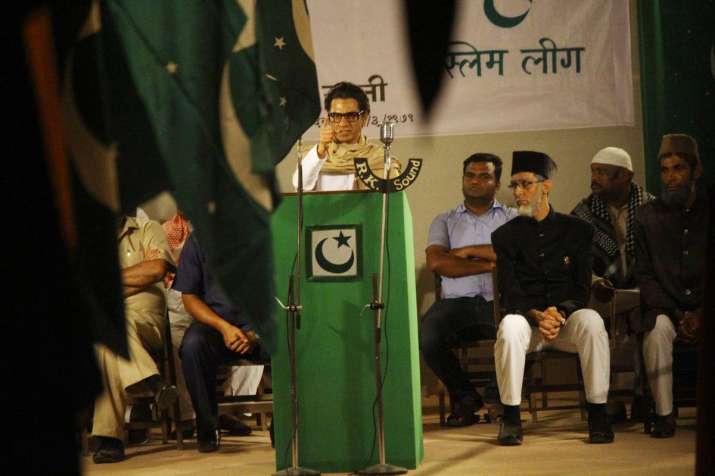 Directed by Abhijit Panse, the film will be shot in Hindi, Marathi, and dubbed in English. It is slated for release on January 23, 2019.