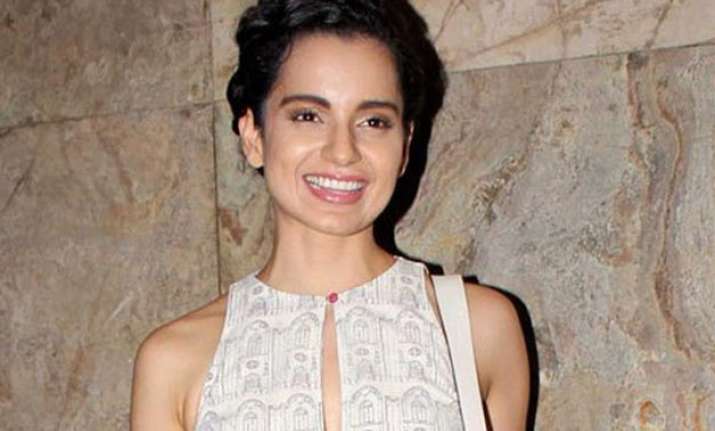 New Delhi: Actress Kangana Ranaut won the National award for her performance in 'Tanu Weds Manu Returns'. An elated Kangana said that winning the best actress award was her best birthday gift ever. She turned 29 on 23rd March.
In the Aanand L. Sharma directorial, Kangana essayed double roles - Tanu, a troublesome wife and Datto, a Haryanvi sportsperson.
This is the third time Kangana has been bestowed with the honour, the first one being for supporting actress in 2008 for 'Fashion' and second for 'Queen' in 2015 for best actress.
An ecstatic Kangana told a leading entertainment portal,
"It is a huge recognition to win the National Award. You get it from the President of India and it is a big moment for me."
Speaking on what makes the win special despite the presence of other film awards in the country Kangana said,
"There no TRPs, there is no façade, there is nothing to gain from anyone, it is just a moment where the person is made to feel deserving. You don't have to dance on stage or please anyone, the award is from the Government of India and there is a lot of respect and prestige attached to it. You can't buy respect, you have to earn it. Unlike other awards where you have to be part of Bollywood royalty, the National Awards are given to anyone who is deserving. It doesn't matter what your last name is or whey are friends with."
Kangana's statement reflects that she has little faith in other award shows. Well, you really have a long way to go Kangana.