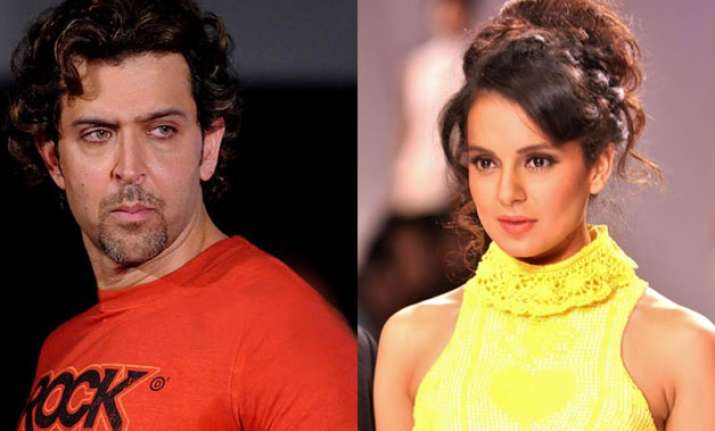 New Delhi: By now everyone is well aware of the messy legal battle between Hrithik Roshan and Kangana Ranaut.
Ever since it came in public, there has been lot of gossiping about the scandalous rivalry between the ex-lovers.
And this contention is getting nastier with every allegation that the now ex-couple is making on each other.
While Hrithik has accused the diva of defamation, stalking and even sending out absurd mails, Kangana has charged the actor of threat, intimidation and has even alleged that the 'Bang Bang' actor had proposed her.
Indeed, this legal battle is explosive with new twists coming up every now and then.
And while it's grabbing all the attention these days, big brand Amul thought to spoof the entire controversy and present it in a much lighter way.
Amul has taken up Hrithik and Kangana in their roles from 'Krrish 3'. While Hrithik is seen in his Krrish costume along with knife filled with butter in his hand, Kangana is dresses as her character Kaya holding on to the toasts and both are in a mood to fight.
The poster had heading that says, 'KRRISH and tell?' and on the right bottom 'Amul – Never ranaut of it'.
Well, currently the ongoing battle between Hrithik and Kangana is getting more hateful as it unfolds several secrets of their alleged love affair. We wonder what more is yet to be revealed.