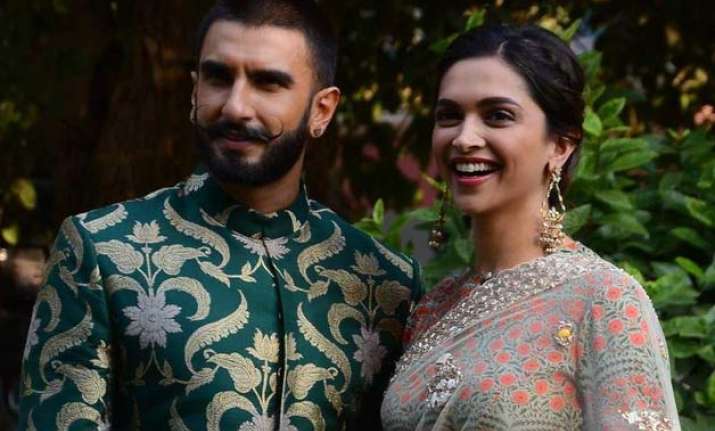 New Delhi: Actor Ranveer Singh's love for Deepika Padukone is not hidden from anyone. He doesn't shy away from showing his love for Deepika on almost every occasion. It is Ranveer's actions which make women wish that they had a beau like him.
An incident which happened recently proves that Ranveer will transform any place to a party where Deepika is mentioned. Bollywood's Bajirao was attending a show where talent house Farhan Akhtar was performing. Just when he went on stage, the crowd started chanting Deepika's name.
On seeing the crowd go frenzy, any other actor would have become nervous. But then Ranveer is not any other actor.
The King of Cool started singing 'Na na na na na' from Farhan Akhtar's song 'Pichchle saat dino mein.'
Watch this video right here to believe it.
Ranveer and Deepika's last outing 'Bajirao Mastani' awed viewers with its brilliance. The movie narrated the story of Peshwa Ruler Bajirao and his love story with Muslim warrior princess Mastani.