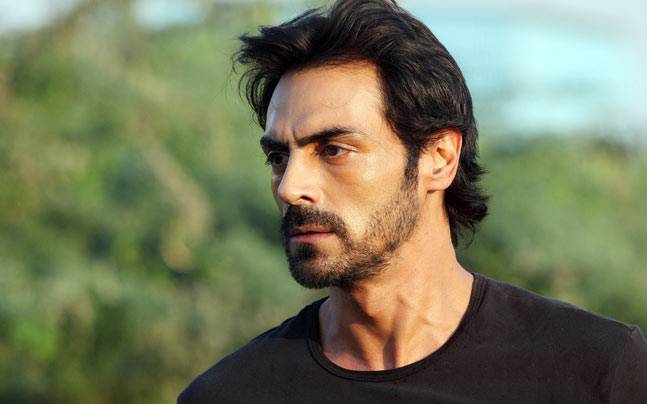 Bollywood actor Arjun Rampal, who was last seen in Anurag Kashyap's 2015 release 'Bombay Velvet', will soon be in Vidya Balan's upcoming thriller 'Kahaani 2: Durga Rani Singh'.
While the actor is thrilled to be a part of the movie, Arjun has admitted that 'Kahaani 2' is one of the most special movies in his career as it has surprised the actor in him.
Arjun Rampal will be seen playing the role of an inspector in the movie. Interestingly, this is the first time the actor has donned the uniform.
Talking about it, the 'Rock On' actor stated with  'Kahaani 2', he got a chance to watch himself in a different light.
Arjun Rampal may have played a diverse range of roles in his 15 years of film career but the actor says his part in the upcoming thriller "Kahaani 2: Durga Rani Singh" has astonished him like never before.
"It is something very new and different for me as well. So, I was quite surprised watching myself in the film", Arjun told PTI.
The 43 year old actor also emphasised that he is proud of the movie and said that director Sujoy Ghosh has conveyed the message quite beautifully.
'Kahaani 2' also stars Vidya Balan in the lead and this is the first time, the actress is sharing the screen space with Arjun.

'Kahaani 2', which is a sequel to Vidya Balan's 2012 release 'Kahaani' and Arjun was all praises for the diva and cited her as an amazing actress.
"You always have to up your game as Vidya is a phenomenal actor. And when you have good material and good actors around you, your performance automatically becomes better. You also enjoy working with such people and I think that's the nicest thing for an actor and also very satisfying when you get work like that", he added.
'Kahaani 2' is scheduled to release on December 2 this year.
(With PTI Inputs)