Follow us on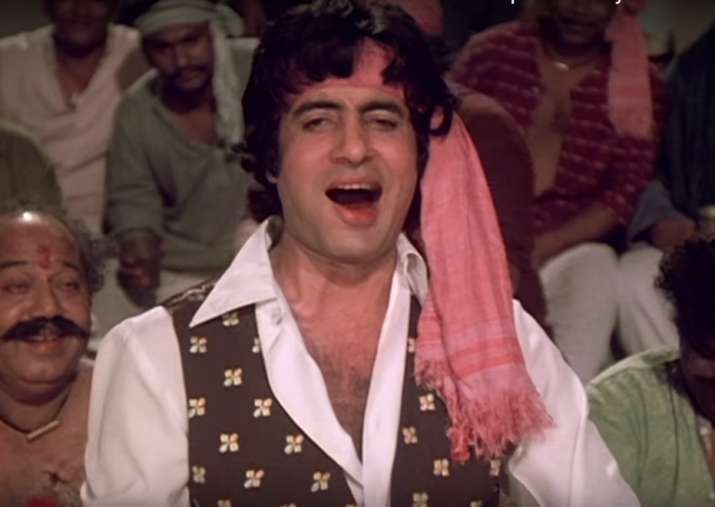 There's a reason why megastar Amitabh Bachchan's social media accounts are one of the most engaging accounts on the internet. The cine lovers find some or the other relevant and read-worthy stuff on his Twitter and his Tumblr blog. Everyday, the Brahmastra actor reveals some interesting and surprising trivia either about his personal or professional life. Following the tradition, Amitabh Bachchan on Wednesday revealed that the iconic song Khaike Paan Banaras Wala was not meant to be a part of his superhit film Don. In a tweet, he went down the memory lane and confirmed that the song was shot after Don was completed.
He wrote, "An after thought, that became THE thought .. song 'khaike paan banaras wala' was done after film DON was completed.."
The song was instead written for Dev Anand's film Banarasi Babu. The song was shot when the entire film was wrapped up. It was added to the film after interval to neutralise the action-packed pace of the film. Actor Manoj Kumar was so floored by the movie that he said going to the toilet during the movie was difficult, such a gripping movie it was!
Also, the iconic singer Kishore Kumar actually chewed on a Paan and spat it on a plastic sheet during the recording to make the song look natural.
In the Original movie shot in 1978, Bachchan plays a double role, as a Mumbai underworld boss (Don) and his doppelganger Vijay.
The film's plot revolves around Vijay, a Mumbai slum-dweller who is asked to resembles the powerful crime boss by law enforcement officer in order to act as an informant for the police and track down the root of the criminal organisation.
In the recent times, Shah Rukh Khan has been seen playing the role of the crime boss in two remakes, 'Don: The Chase Begins Again' (2006) and its sequel 'Don 2' (2011) directed by Farhan Akhtar.