Follow us on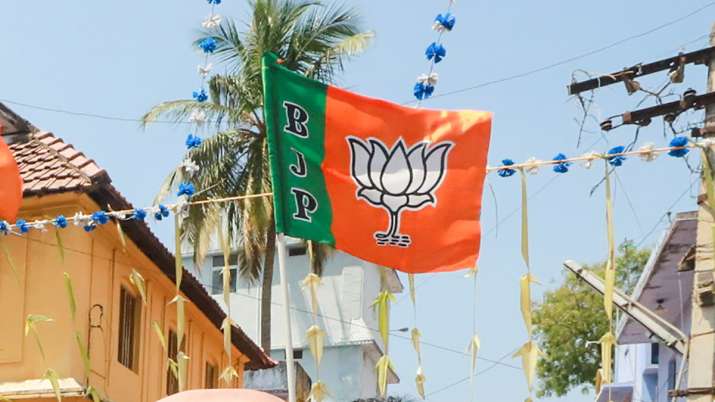 UP Election News: The Bharatiya Janata Party (BJP) on Friday announced an alliance with Nishad Party and Apna Dal for the assembly elections in Uttar Pradesh scheduled to be held early next year. Speaking to media in Lucknow, senior BJP leader and Union Minister Dharmendra Pradhan, who also is BJP's election in-charge in UP, said that the seat-sharing formula will be announced later.
Earlier in the day, Nishad Party chief Sanjay Kumar had refuted reports of the merger of his party with the BJP. "There will be no merger. Our candidates will contest the election on Nishad Party's symbol," Sanjay Kumar told reporters. 
"BJP will contest the 2022 Assembly polls in alliance with Nishad Party under the leadership of CM Yogi Adityanath and PM Narendra Modi," state BJP chief Swatantra Dev Singh said.
"Apna Dal will also be part of BJP-led alliance for the 2022 Assembly elections in Uttar Pradesh," Pradhan said.
At present, the Nishad party has one MLA in the UP Legislative Assembly. Sanjay Nishad's son Praveen is an MP from Sant Kabir Nagar. Sanjay Kumar had earlier expressed his disappointment over his son and MP Praveen Nishad not being included in the Union Cabinet in the recent reshuffle.
Pradhan also took the opportunity to reiterate the Modi government's commitment to double farmers' income. He said that be it by purchasing agriculture produce at MSP, promoting organic farming or spending Rs 1 lakh crores on farm marketing infrastructure, "the BJP has the blessings of farmers, especially small farmers".
READ MORE: Who is destined to win Uttar Pradesh elections? Famous astrologer predicts
READ MORE: Like Modi, UP CM Yogi hasn't taken off in over 4 years: Dinesh Sharma