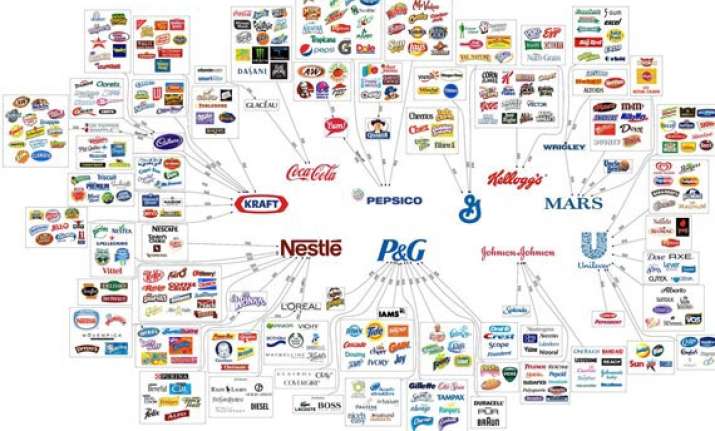 New Delhi: Recently Reddit released a chart titled "The Illusion of Choice," that showed that most products we buy are controlled by just a few companies.
The chart depicts that these corporations create a chain that begins at one of 10 super companies.
Under the network, the chart says, parent companies may own, own shares of, or may simply partner with their branch networks. For instance, Coca-Cola does not own Monster, but distributes the energy drink.
Proctor & Gamble, the $84 billion-company, is clubbed with a number of diverse brands that produce everything from medicine to toothpaste to high-end fashion. That means P&G reportedly serves a whopping 4.8 billion people around the world through this network.
Similarly, Nestle, the $200 billion corporation, owns around 8,000 different brands worldwide.
The chart visualizes the min-bending reality that we currently live in. Here are those 10 corporations: 
Nestle