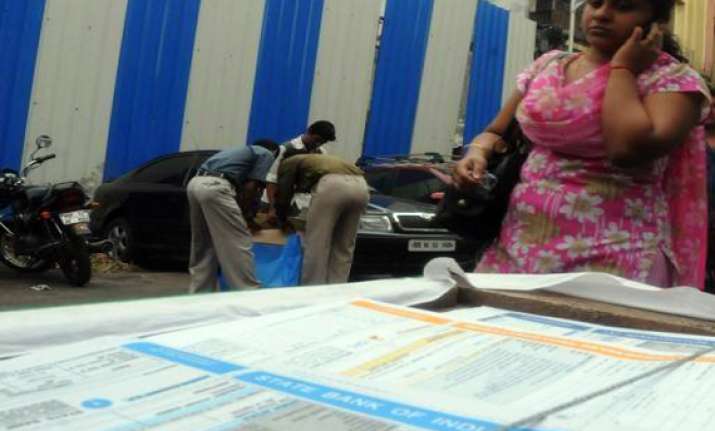 New Delhi, Apr 24: Close on the heels of cutting auto loans and fixed deposit rates, State Bank of India (SBI) today said it will reduce interest rates on SME (small and medium enterprises) loans by up to 2 per cent soon.  
"We have cut auto loans, car loans particularly. We are cutting rates for loans to SMEs very sharply, by 1.5-2 per cent," SBI Chairman Pratip Chaudhuri told reporters here.  
At present, SBI's lending rate for SME sector varies between 12.5 per cent and 17 per cent.  
When asked if there would be any impact on its margin due to downward revision, he said, "Overall, the impact on margins will be neutral."
Yesterday, SBI had cut its car loan rate for new borrowers by 0.75 per cent to 11.25 per cent.  With the reduction, a customer has to pay Rs 1,725 EMI against Rs 1,765 per month earlier.
SBI claimed this as the lowest EMI. A borrower thus would save Rs 480 per year on every one lakh.
Besides, the bank had slashed interest rates on fixed deposits by up to 1 per cent across various maturities.  However, there was upward revision of 0.25 per cent in case of fixed deposits of 180 days.
Asked about loans to aviation sector, Chaudhuri said, "Air India has been restructured and there would not be any significant hit to the bank and the government is injecting a sizeable amount of capital. And in the Kingfisher we are hopeful they should be able to raise more equity."
Kingfisher is still an NPA (non-performing asset), he said, adding, "no further lending to the company. The company is trying hard to get equity now the ball is in the company's court."