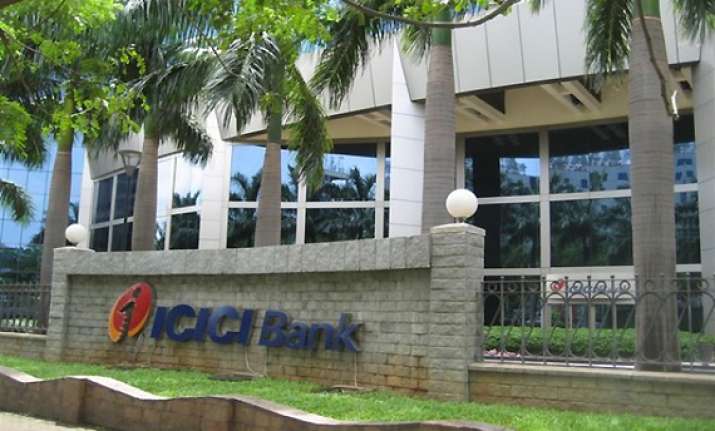 Mumbai, Apr 27:
ICICI Bank today reported 31 per cent jump in net profit to Rs 1,902 crore for the fourth quarter of 2011-12, driven by rise in both interest and non-interest income, and higher dividends from subsidiaries.
Non-core income, which includes gains from treasury and fees apart from higher dividends from the subsidiaries, rose nearly 36 per cent to Rs 2,230 crore, while the core net interest income grew at 24 per cent to Rs 3,105 crore during the quarter, the country's largest private lender said today.
The bank had posted a profit of Rs 1,452 crore in the January-March quarter of the previous fiscal.
Total income increased to Rs 11,403 crore in the quarter under review from Rs 8,797 crore in year-ago period.
"Strong loan growth and other incomes, which include dividend from our subsidiaries, apart from better asset quality helped us report strong numbers," ICICI Bank managing director and chief executive Chanda told reporters on the conference call here.
"This could also help us offset the impact of a Rs 613 crore loss in ICICI Lombard due to the IRDA guidelines on third-party motor insurance pool," she said.
Dividend income went up to Rs 280 crore in the reporting period against Rs 75 crore a year ago.
Market cheered the numbers, jacking up the ICICI counter by nearly 4 per cent intra-day and closing at Rs 860.75 up 2.3 per cent on the BSE despite a flat market.
On the back of better-than-expected numbers, Kochhar sounded bullish about growth in the current fiscal saying the bank will grow above the industry average at 20 percent.
The Reserve Bank has pegged 17 per cent advances growth for the fiscal.