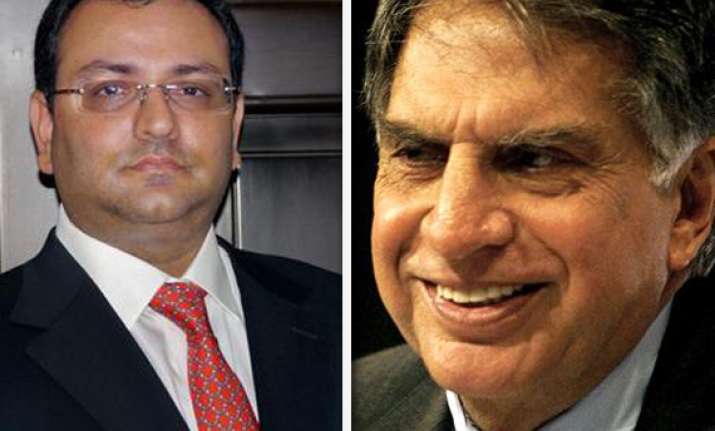 New Delhi, Nov 23: Tata Sons, the holding company of over USD 80 billion conglomerate Tata Group, today announced that Cyrus P Mistry, the 43-year-old Managing Director of Shapoorji Pallonji Group, will succeed Ratan Tata.

"The Board of Directors of Tata Sons at its meeting today appointed Cyrus P Mistry as the Deputy Chairman. He will work with Ratan N Tata over the next year and take over from him when Tata retires in December 2012," Tata Sons said in a statement.

This is as per the unanimous recommendation of the selection committee, it added. Shapoorji Pallonji Group holds 18 per cent stake in Tata Sons.

Commenting on the appointment, Ratan N Tata, Chairman of Tata Sons, said: "The appointment of Cyrus P Mistry as Deputy Chairman of Tata Sons is a good and far-sighted choice.

"He has been on the Board of Tata Sons since August 2006 and I have been impressed with the quality and calibre of his participation, his astute observations and his humility."

Tata further said: "I will be committed to working with him over the next year to give him the exposure, the involvement and the operating experience to equip him to undertake the full responsibility of the Group on my retirement."

Mistry has been a Director of Tata Sons since August 2006. A Graduate in Civil Engineering from Imperial College, London, he also holds a Masters of Science in Management degree from the London Business School.

Ratan Tata would be hanging his boots in December 2012 when he turns 75 -- the retirement age fixed by the group with presence in businesses from salt to software.

Tata Group has over 90 companies, of which 28 are listed, including the country's largest software exporter TCS, India's largest auto maker Tata Motors and Tata Steel, which is the world's fifth largest steel maker.

Although the group is over 100 years old—founded by Jamsetji Tata in 1868 when he set up a private trading firm— it was only in 2006 that it earned a major global recognition when Ratan Tata spearheaded the buyout of Anglo-Dutch steel maker Corus for about USD 12 billion.

Rata Tata followed this up with another big ticket purchase of Jaguar Land Rover, the luxury British auto brands, from Ford in 2008 for USD 2.3 billion.

Tata had said: "I do not want to go out on a wheelchair."

Commenting on his appointment, Mistry said: "I take this responsibility very seriously and in keeping with the values and ethics of the Tata Group, I will undertake to legally disassociate myself from the management of my family business to avoid any issue of conflict of interest."

Mistry further said he looked forward to Tata's guidance in the year ahead to meet the expectations of the Tata Group.

"I feel deeply honoured by this appointment. I am aware that an enormous responsibility, with a great legacy, has been entrusted to me," he added.