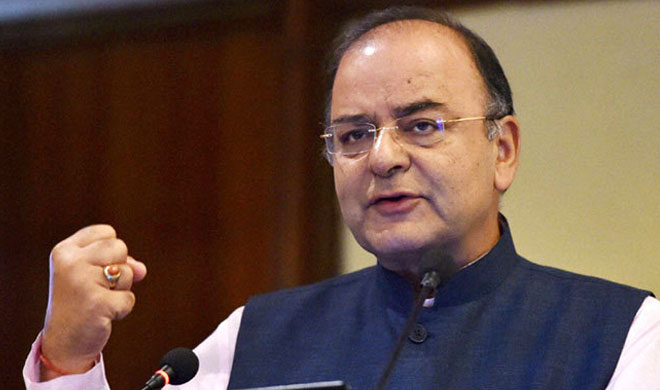 Finance Minister Arun Jaitley on Saturday said that 'one nation, one tax' will reduce the taxation levels and will also help in eliminating corruption in the country.
"This whole idea of one nation one tax is extremely important for India, in not only reducing the level of tax but also for providing an ease (of doing business) and eliminating any forms of corruption," he said.
He said India cannot afford to have an indirect tax system where one is taxed at every point. Jaitley was delivering the 1st Dr A P J Abdul Kalam Memorial Lecture at India Islamic Cultural Centre here.
The proposed Goods and Services Tax (GST) will subsume most of the indirect taxes. Government has listed the Constitutional Amendment Bill for introduction of GST in Rajya Sabha for consideration and passage next week.
The Finance Minister further said India will need all forms of investments. "Now investment from private sector … will come only if India becomes best possible investment destination. For that India has to get rid of corruption, India has to have a quicker decision making process, India has to have business environment which is extremely easy," he said.
He also said that despite easing foreign investment process, there are delays at states level."… every time we delay a project, every time we put hurdles, you create an adverse environment where you lose jobs, ancillary units, and revenue which sends a bad picture of India to other future investments," Jaitley said.
He stressed that India cannot afford the kind of spectrum or coal mines controversies of the past.
(With inputs from PTI)