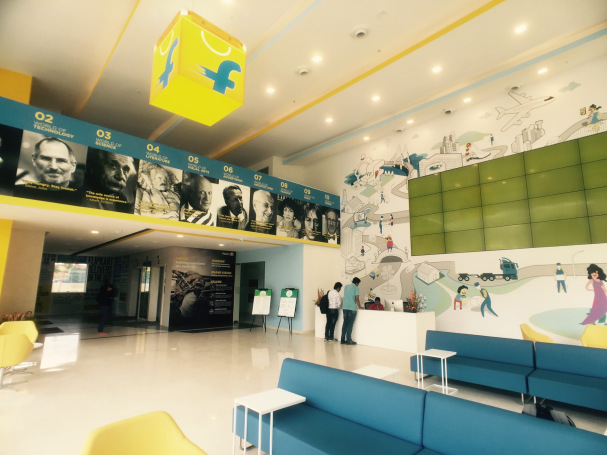 E-commerce giant Flipkart today rubbished the reports that it was downsizing or laying off 700-1000 employees for poor performance, saying it has been done to "encourage low performing staff" to look for other opportunities in the market.
"Flipkart denies all allegations of a lay-off," a company spokesperson said in a statement and described it as a "common practice".
"At times, we have employees who do not meet the performance bar. In those situations, we work closely with employees to enable them improve their performance. In due course, if these employees are unable to make the desired progress, they are encouraged to seek opportunities outside the company where their skills can be better utilised," the spokesperson added.
As a performance-oriented organisation, the official said, "Flipkart follow a transparent evaluation process."
The move by Flipkart reflects the challenging times and the cut-throat competition in the online retain industry. Aiming at lean re-organisation, the company is trying to find a balance between saving costs and chasing growth.
Flipkart has a staff of about 30,000 employees – one of the largest among Indian e-commerce firms. This means the decision will affect some 2.3-3.3 per cent of the total workforce.
However, this comes as a surprising move as Flipkart has expanded rapidly in recent years and has also enjoyed a year of over-valuation and excessive flow funds.
Earlier, media reports said that under-performing employees -- 700-1000 in number -- will be given the option to resign or hand over the pink slip.
This week, Flipkart-owned Myntra announced acquiring e-store Jabong from its London-based owners Global Fashion Group (GFG) for $70 million (Rs 471 crore) to consolidate its position in the fashion and lifestyle segment both operate in.
(With agency inputs)