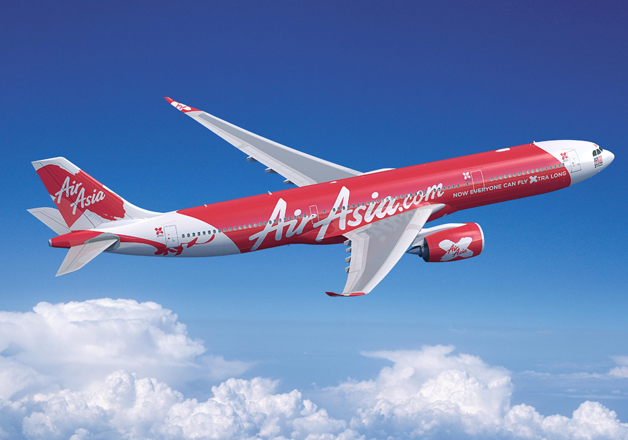 The Enforcement Directorate today registered a case under Foreign Exchange Management Act (FEMA) to probe the allegations made by ousted Tata Group chairman Cyrus Mistry involving AirAsia airlines.
The ED will primarily investigate the allegation of fraudulent transactions worth Rs 22 crore, levelled by Mistry, under Section 3 of the FEMA.
PTI reported that the ED has also directed the airlines' officials to submit relevant documents and explain the matter to investigators next week.
The probe will also look at a specific transaction of Rs 12 crore, out of Rs 22 crore, made to a Singaporean firm. 
ED officials said the agency would first go into the documents and findings of an in-house forensic investigation, as claimed by Mistry. 
In October, flagging "ethical concerns" in Tata Group's joint venture with Air Asia, Mistry had claimed a forensic investigation had revealed fraudulent transactions of Rs 22 crore involving non-existent entities in India and Singapore. 
As a bitter war played out between Mistry and Tata Group's interim Chairman Ratan Tata, the former had alleged that due to the latter's passion for aviation, the Tata Sons Board increased capital infusion into the aviation sector at multiple levels of the initial commitment. 
In a letter written to the Board members of Tata Sons a day after he was ousted on October 24, Mistry said, "Board members and trustees are also aware that in the case of Air Asia, ethical concerns have been raised with respect to certain transactions as well as overall prevailing culture within the organisation. 
"A recent forensic investigation revealed fraudulent transactions of Rs 22 crore involving non-existent parties in India and Singapore." 
Mistry went on to allege that "executive trustee Mr Venkataraman, who is on the board of Air Asia and also a shareholder in the company, considered these transactions as non-material and did not encourage further study". 
It was only at the insistence of the independent directors, one of whom immediately submitted his resignation, that the board decided to belatedly file a FIR, Mistry had said in the letter. 
He claimed it was Tata who had completed negotiations with Air Asia, but early in his tenure as the Chairman of Tata Sons he (Mistry) was asked to table a proposal for the JV with Air Asia at a Tata Sons board meeting. 
In 2013, Tata Sons had joined hands with Malaysian carrier AirAsia and Arun Bhatia's Telestra Tradeplace to start low cost carrier AirAsia India. The carrier had to wait for nine months before taking off. 
In September 2013, Tata Group had joined hands with Singapore Airlines to start a new full-service airline in India, 18 years after a failed attempt. Tata Sons owned 51 per cent stake in the carrier, which has been christened as Vistara, with Singapore Airlines holding the rest.
Mistry claimed that in the joint venture with Air Asia, he was able to extract a "promise of no debt to be raised at the level of JV, as well as limiting Tata Sons' investment to 30 per cent of the USD 30 million equity" and said he was taken by surprise with a similar situation when the Tatas formed a JV with Singapore Airlines. 
"A few months later, I was surprised to be confronted with a similar situation requiring me to execute a fait accompli JV with Singapore Airlines," he had said. 
Mistry said in the letter that "without the benefit of time and experience to fully evaluate the proposal, I had to accept that Tata Sons would take a 51 per cent stake in a USD 100 million joint venture". 
Pointing fingers at Ratan Tata, Mistry said, "The passion for the airlines sector has led Mr Tata to continue his involvement with strategy of the two airlines. It is on his advice that the Tata Sons Board has increased the capital infusion in the sector at multiple levels of the initial commitment.
With PTI Inputs