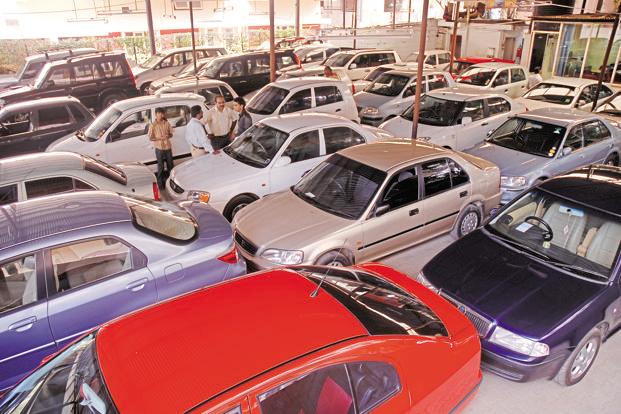 While the revolutionary 'demonetisation' move by the government has left people throughout the nation struggling for cash, it is also proving to be a money spinner for the second-hand car market in Delhi. 
According to a Mail Today report, traders dealing in second had cars are accepting payments in old currency notes after increasing the prevalent prices by up to 30 per cent. However, the trend s limited to the unorganised second-hand vehicle trade, operating mainly from Karol Bagh, Janakpuri, Gandhi Nagar, Ashok Vihar, Vikaspuri, Preet Vihar, Noida and Gurugram. 
Such deals are beneficial for the buyer and seller. While the buyer finds it as an easy way to launder large amounts of black money, the seller makes a lot of profit by selling the vehicle at a much higher price. 
 

"Mostly, a car is bought from the owner by securing his signature on the sale agreement. The registration takes place at a later date when the actual seller picks the vehicle," Mail Today quoted a car trader operating in Noida as saying. 

 
He further revealed that "traders use this small time window, with 'setting' in the transport authorities, to spruce up the car and exact some profit".
"Some buyers are desperate to use their unaccounted cash before December 30. Hence, the spurt in sales and profits," he said.
The report further claimed that the prices of each and every used car at these markets are higher than the price quoted at various "certified used car websites" which act as a trading platform.
When asked about the reason behind the difference in prices of used cars, the Noida-bsed dealer said, "Clearly, the price difference is because the deals in the organised sector are made on the basis of real time gross settlement (RTGS) while unorganised market is still accepting old currency notes".
Another dealer, based in Karol Bagh, said that he was ready to accept the payment in any form – old notes, RTGS, cheque, draft or the new currency. He, however, said that if the payment was done in old currency notes, it must be lesser than Rs 4 lakh and the deal had to be finalised in the next two days. 
Similarly, the car deals in Ashok Vihar and Vikaspuri said that if the payment is done in old currency notes, they will charge more than the market rate.