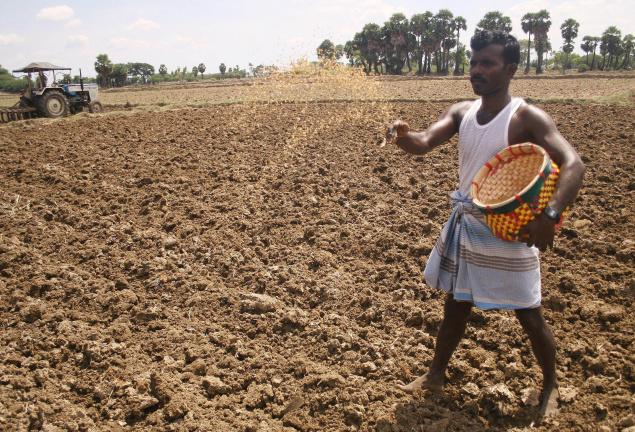 The Narendra Modi government today allowed farmers to purchase seeds with the old high denomination bank notes of Rs.500 from the state-run outlets.
In a series of posts, the finance ministry said: "To further support farmers for the current Rabi crop, the government has decided to allow farmers to purchase seeds with old Rs 500 notes."
"Farmers can purchase seeds from centres, units, outlets of central/state governments, PSUs, National/State Seeds Corp on producing proof of identity."
"This is in addition to the decision taken earlier for making cash available with the farmers by permitting them to draw up to Rs 25,000 per week from their KYC compliant accounts subject to the normal loan limits and conditions apart from the other facilities announced on 17.11.2016."
On November 8, Prime Minister Narendra Modi in a historical address to the nation said that just a few hours later, the high-denomination notes would be pulled from circulation as part of his commitment to ridding India of black money and corruption.
The Opposition is united against the Centre for its abrupt decision-making which has caused a great deal of inconvenience to the common man.