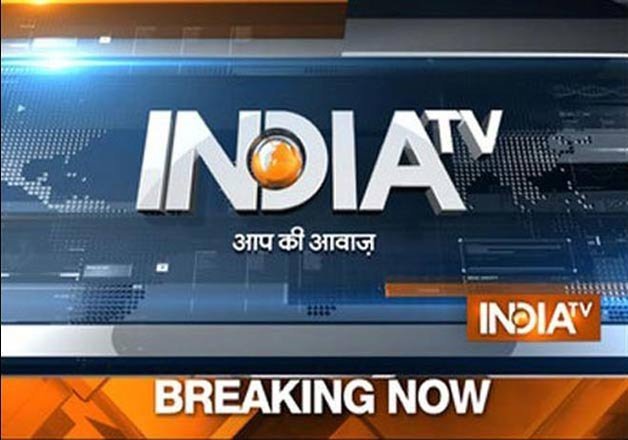 National News
Kejriwal to be AAP's CM candidate in Punjab? Manish Sisodia drops big hint
In a possible indication that Delhi Chief Minister and Aam Aadmi Party convenor Arvind Kejriwal could shift base from the national capital, key aide Delhi's deputy Chief Minister Manish Sisodia today said that people in Punjab should vote for the AAP keeping in mind that they are voting for Kejriwal as Chief Minister.
Remove hoardings, ads with photos of political leaders, EC directs poll-bound states
The Election Commission has directed the poll machinery in the five poll-bound states, including Uttar Pradesh, to either cover or remove photographs of political leaders on all hoardings and advertisements that seek to project the achievements of any living political functionary or political party.
'He was to be court-martialed in 2010': BSF questions soldier's intentions after allegations of poor food quality
The Border Security Force today categorically denied a soldier's claim that that troops are served with bad quality food and that they sometimes even sleep hungry. Addressing the media, IG BSF, DK Upadhyay, termed the matter as 'sensitive' and said that a 'thorough probe will be done in the whole matter'.
No end to Samajwadi Party deadlock after Akhilesh-Mulayam's 90-minute meeting, EC to hear both sides on Friday
Amid internal differences now reaching a flashpoint, Uttar Pradesh CM Akhilesh Yadav today met his father and Samajwadi Party patriarch Mulayam Singh Yadav at the latter's residence. The 90-minute long between the duo, however, ended without any firm conclusion, sources said. The meeting came amid the serious prospects of the Election Commission freezing the party's election symbol 'cycle'.
SC raps Centre for failure in monitoring NGO funds, directs audit by March 31
The Supreme Court on Tuesday directed the Centre to complete auditing of NGOs by March 31 while pulling up the government for not putting in place a regulatory mechanism to monitor the funds and their utilisation by NGOs, societies and voluntary organisations.
International News
At least 21 killed in twin blasts near Afghan parliament in Kabul
Two loud explosions rocked the Afghan capital of Kabul on Tuesday, killing at least 21 and wounding nearly 50 others, the government said. The blasts occurred near the Afghan parliament, an area that includes government and lawmakers' offices.
Don't overestimate ties with US, Chinese media warns India
India is living in a misconception that siding with the United States will result in an economic boom, an influential Chinese daily said today, adding that the affiliation could prove detrimental for the country. It recommended New Delhi to instead work with a "manufacturing powerhouse" like China.
Donald Trump names sons-in-law as senior presidential advisor
President-elect Donald Trump appointed his influential son-in-law Jared Kushner as a White House senior adviser Monday, putting the young real estate executive in position to exert broad sway over both domestic and foreign policy, particularly Middle East issues and trade negotiations.
'No cherry-picking', Angela Merkel warns Britain on EU market access
German Chancellor Angela Merkel said today that the European Union must consider limiting Britain's access to its market if London fails to accept the bloc's 'four freedoms' in Brexit negotiations, which includes freedom of movement of European Union (EU) nationals.
Business News
Note ban decision was taken after 'govt advice': RBI tells Parliamentary panel
Ever since the announcement of scrapping of old Rs 500 and Rs 1,000 notes was done by Prime Minister Narendra Modi, the government has suggested that the decision came from the RBI. However, in its submission to a Parliamentary panel last month, the RBI, agreeing with the government's rationale behind the move, has made it clear that it was the government which "advised" it to do so.
Demonetisation drags auto sales to 16-year low in December, industry pins hopes on Budget
Monthly automobile sales growth rate in India slipped to a 16-year low in December with total vehicle sales declining by 18.66 per cent as demonetisation hits the industry hard. Vehicle sales across categories registered a decline of 18.66 per cent last month at 12,21,929 units, from 15,02,314 units in December 2015, as per Society of Indian Automobile Manufacturers (SIAM).
Mercedes' sales surpass that of BMW for the first time in 11 years
The battle of car brands has intensified with Mercedes-Benz inching closer to replacing BMW as the highest seller. For the first time since 2005, Mercedes has gained lead over BMW when it comes to sales in the first half of the year. As per statistics, there was a 5.8 per cent growth in BMW's six-month deliveries from the last year. The total number of buyers of the Munich-based brand came out be 986,557.
Ranked 'third worst', Air India tweets Amartya Sen's note praising airline
A day after being ranked as the world's third worst airlines in terms of on-time performance, national carrier Air India today tweeted a note from Nobel laureate Amartya Sen in which he praised the airlines for their "wonderful service" and "great care".
Entertainment News
On Hrithik's birthday, know why he has not done any Hollywood movie till now
Ever since he made his debut with 'Kaho Naa... Pyaar Hai' in 2000, there was no looking back for Hrithik Roshan. Hrithik who made it to the list of World's most handsome faces has not signed any Hollywood flick till now. What could be the reason behind it?
Shah Rukh can't resist his love for Kapil, to promote 'Raees' on his show
Superstar Shah Rukh Khan has appeared on many shows in the past to promote his films, but things have always been special and funny whenever he appeared on ace comedian Kapil Sharma's show. Now, once again SRK will be promoting his film 'Raees' on the popular TV show 'The Kapil Sharma Show'.
Karan avoids saying 'three words' about his sexuality, gets slammed by LGBTQI activists
The ace director Karan Johar broke the taboo when he came forward and spoke publically about his sexuality. But, he refused to say those three words looking at the chances of him being jailed for stating them. This has now hurt a section of Kolkata's LGBTQI activists who have criticised the filmmaker for it.
Sports News
IOA cancels decision to appoint Suresh Kalmadi, Abhay Chautala as life presidents
The Indian Olympic Association (IOA) has cancelled its decision to offer the scam-tainted duo of Suresh Kalmadi and Abhay Chautala the post of honorary life presidents. IOA president N Ramachandran said that there was no resolution passed for the same in Chennai AGM.
Ravi Shastri excludes Ganguly from list of best Indian skippers, hails Dhoni
In signs that the resentment between erstwhile team director Ravi Shastri and former Indian captain Sourav Ganguly hasn't ended yet, Shastri has excluded the 'Bengal Tiger' from his list of best Indian skippers, while heaping praise on Mahendra Singh Dhoni who recently stepped down as limited overs captain.
Cristiano Ronaldo wins FIFA's player of the year award
Cristiano Ronaldo was named the world's best player at the inaugural Best Fifa Football Awards in Zurich. Real Madrid and Portugal forward Ronaldo, 31, beat Argentina's Lionel Messi who was pulled out of the ceremony only a few hours earlier by his club Barcelona.