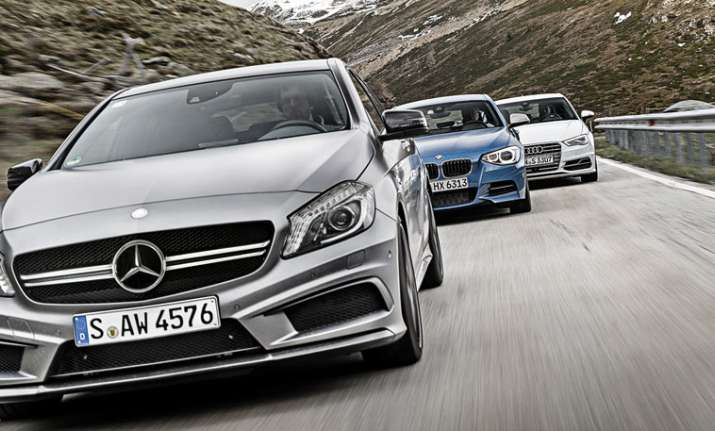 The battle of car brands has intensified with Mercedes-Benz inching closer to replacing BMW as the highest seller. For the first time since 2005, Mercedes has gained lead over BMW when it comes to sales in the first half of the year.
As per statistics, there was a 5.8 per cent growth in BMW's six-month deliveries from the last year. The total number of buyers of the Munich-based brand came out be 986,557.
On the other hand, its Stuttgart-based rival Mercedes recorded a 12 per cent jump as it sold over 1 million cars in the year's first half.
The exact difference between the sales of the both much loved brands was of 20,062 vehicles.
Apart from them, another popular carmaker Volkswagen registered a 5.6 percent first-half increase in the sales of Audi. The company too is eyeing the No. 1 spot in the luxury-auto industry.
However, all the three competitors have said that they doesn't growth at the cost of profitability.
The carmakers are also battling the pressure of investing in new products and technologies as they need to abide by the emissions regulations and at the same time, keep up with the changing consumer expectations.