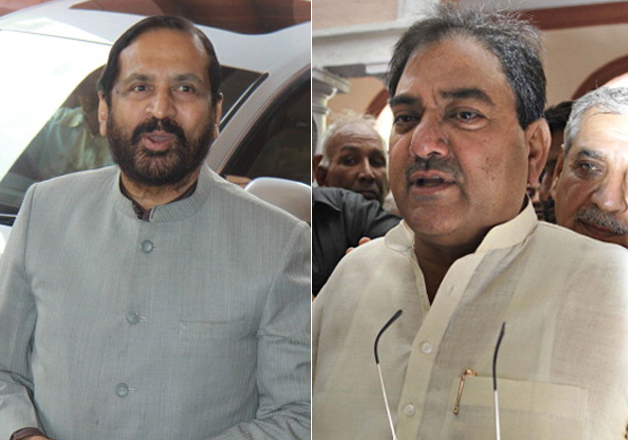 The Indian Olympic Association (IOA) has cancelled its decision to offer the scam-tainted duo of Suresh Kalmadi and Abhay Chautala the post of honorary life presidents.
IOA president N Ramachandran said that there was no resolution passed for the same in Chennai AGM.
"No resolution to appoint Abhay Chautala & Suresh Kalmadi as life presidents was passed in the Chennai AGM," news agency ANI quoted Ramachandran as saying.
"Both Kamaldi and Chautala's appointments have been declared null and void as after going through all the documents of the AGM we found out that there were technical fault in the decision," a top IOA official told PTI.
"Kamaldi and Chautala are no longer part of IOA and have nothing to do with IOA," the official added. 
The decision to honour former IOA chiefs Kalmadi and Chautala during Association's annual general meeting (AGM) last month created uproar with criticism pouring in from various quarters.
Kalmadi and Chautala were anointed after a resolution for their appointment was moved by Joint Secretary Rakesh Gupta and 150 people, who were part of the meeting agreed to it.
The Sports Ministry, besides issuing a show cause notice to the national sports body, had announced to suspend the recognition of the IOA. Ramachandran had then said that he will take up the issue with the government after consulting the International Olympic Council (IOC) and Olympic Council of Asia (OCA).
Kalmadi served as IOA president from 1996 to 2011 and was jailed for 10 months for his role in 2010 Delhi Commonwealth Games corruption case.
Chautala served as the president of Indian Olympic Association from December 2012 to February 2014 when the IOA was suspended by the parent International Olympic Committee for fielding charge-sheeted candidates at the elections. His election as IOA chief was annulled by the IOC.