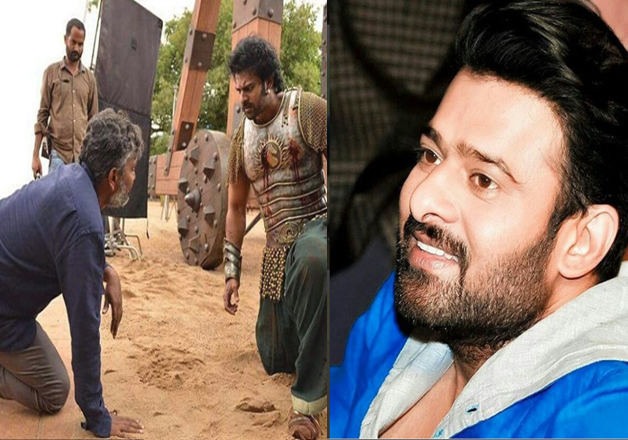 Prabhas has become a household name in Bollywood after the success of SS Rajamouli's historical drama Baahubali 2. But achieving stardom was not so easy for Prabhas. He has gone through strenuous training for his block buster hit Baahubali 2. 
Although, Prabhas now look quite relieved as all his hardwork finally paid off. Prabhas has really put in a lot of hardwork not only to do justice to his character but also to bring Rajamouli's vision into a reality.
Prabhas in the charcter of Amrendra Baahubali has not only showcased outstanding acting skills but has impressed audience with some high-octane action sequences as well.
Very few know that how hard Prabhas has trained himself and had gone through strenuous training for his Baahubali character and this video of Prabhas practicing so hard will surely develop a sense of respect for him.
From horse riding, boxing to sword fighting, Prabhas took all sort of training to give his character a real feel. 
Also Read: Prabhas Vs Ranveer Singh: Rajamouli to choose between two for his next venture?
In the video Prabhas can be seen doing rigorous training to perfect the boxing, horse riding skills. Prabhas can also be seen training himself with all those extra weight and heavy iron balls. 
Well the Baahubali actor really deserve a applause for all his efforts.