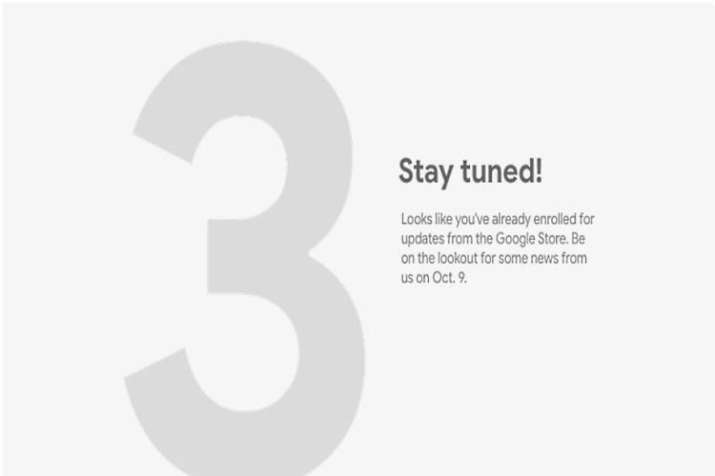 Seems like Google is all set, before the launch of its next big flagship that is lined for 2018. Google's next big event is scheduled for 9th October. With less than a month left before the event, Google has gone and teased its launch on the online store. The new listing page mentions a huge "3", similar to that of the official media invite. 
Also, read: RealMe2 Pro launching on September 27: Company sends out media invites
The teaser page says, "Stay tuned! Looks like you've already enrolled for updates from the Google Store. Be on the lookout for some news from us on Oct. 9.". Note that the teaser does not mention anything about the Pixel 3 and Pixel 3 XL.
You could call it a coincident, as it comes just two days after Apple unveiled the iPhone XS, iPhone XS Max and the iPhone XR, which took place at the Apple Park campus in Cupertino, California.
 
Given the leaks and controversies surfing around the upcoming Pixel 3 and Pixel 3 XL, there are rumours that suggest the handset would come with a substantially-sized display notch. 
Other leaks point that the duo Google Pixel 3 specs could come with a dual selfie camera and some renders suggest that the handset could come with a slight chin on the bottom of the display.
As far as the specifications are concerned the phone is expected to come with a faster processor, new Android 9 Pie and a more promising design.
October 2nd would be the Google Pixel 3 launch date and we can expect the company to announce the Google Pixel 3 price as well as Google Pixel 3 XL price at the event.
Also, read: Apple iPhone XS Max launched: Price, features and specifications revealed