Follow us on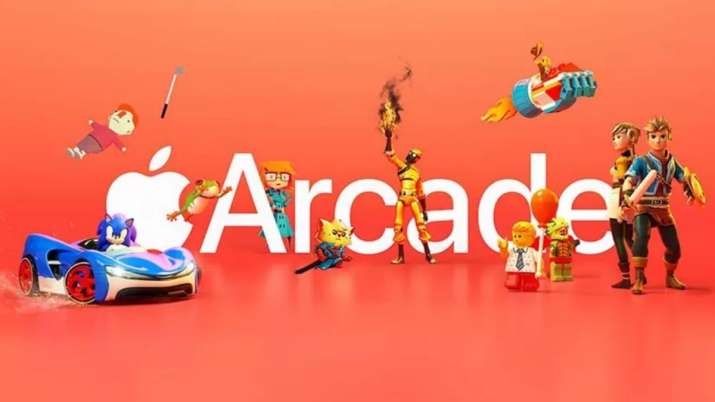 Apple has been working on making the Apple Arcade experience better for its iPhone, iPad, Mac and Apple TV users. The Cupertino-based company has just announced the slate of games that will be soon coming to Apple Arcade. While Apple is all set to introduce four new games, they have also recently updated some of the existing games on its subscription-based service. 
Games Coming Soon on Apple Arcade
Frenzic: Overtime
Frenzic: Overtime will offer over 45 levels, multiple game modes and hundreds of mini-goals as the player uncovers the secrets of Frenzic Industries, and ultimately, saves the world. The game combines fast-paced engaging gameplay with stunning visuals and sound. It is an arcade style puzzle game and it will be easy for players to pick up and play. 
Legends of Kingdom Rush 
In this exciting RPG with unique turn-based combat, players will lead a party of heroes to stop this foe as they switch and match their heroes to improve their skills and perfect the ultimate team strategy. As players make their way through different adventures teeming with peril and opportunity, they will unlock more fantastic characters. The players will build out their ideal team for battle with legendary heroes like the mighty paladin Gerald Lightseeker and the cunning shadow assassin Asra Daggerfall, to companion heroes, each one with different skills and powers that will follow their legends to victory. 
Leo's Fortune
Leo's Fortune has been a popular game and it is now finally making its way to Apple's subscription-based service Apple Arcade. The game comes with 24 levels of platforming and physics-based puzzles. 
INKS
INKS was originally released back in 2016 and it is now coming to Apple Arcade. The pinball game brings a unique art style based on paint splatters.
Games updated recently on Apple Arcade
Butter Royale 
Now, players can try out new in-game features including Squad Signals that can be triggered at any time during a match to alert teammates to their exact location, and Spice Tokens that help raise the level caps on their favourite Spice. The new limited timed events challenge players to escape a maze in time to beat the Butter, or battle, other squads, for centre stage in Pizza Park.
Grindstone
The game introduces a new Daily Grind mode: Fortune Grind. It is a gameshow inspired mode where players spin the wheel to add gear, resources or creeps to the board. The update also feature a new cave with 10 levels in the first area, a new gold health potion, and seasonal gear: Sparkler Sword and Sparkler Arrow. 
Crossy Road Castle
Get ready for time-limited fun activities to do in the game and see how players compare to each other on the leaderboards. 
Star Trek: Legends 
The story continues for the crew of the U.S.S. Artemis in Episode 7 and players will be tested like never before. A new collectable character, Torchbearer also joins the Nexus. 
Spire Blast - Jump into a new biome containing 60 levels, with another 10-15 challenge levels on the saga map.
Farm It!
The update includes two new mini games, fishing and mushroom farming, and lots of new character customization options.
The Survivalists 
The island adventure features a new farming update that includes new enemies and dangerous plants, and now allows players to tame and breed big cats, wolves, elephant birds, boars and more. The update also gives players the ability to plant and grow their own crops. 
The Otherside 
Check out a new character, Hunter, and try out new skills for the Veterinary. 
Survival Z
The update includes a new endless mode and leaderboards to see how you stack up to the competition.