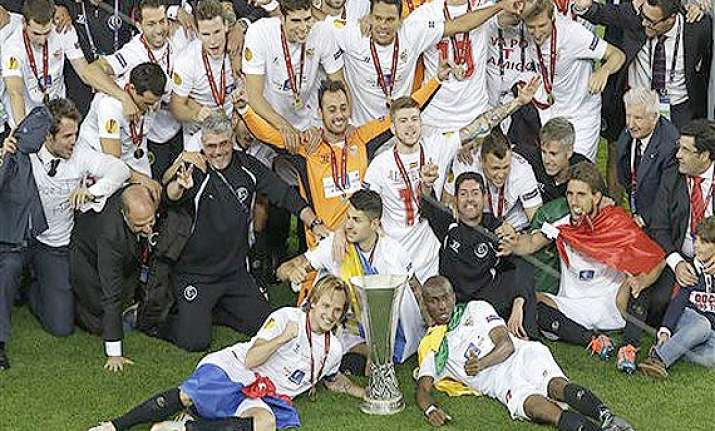 SEVILLE, Spain : As Sevilla celebrates its Europa League triumph, an intimate kiss between teammates has grabbed the spotlight.
Sevilla captain Ivan Rakitic and Portuguese teammate Daniel Carrico shared a mouth-on-mouth smooch at Juventus Stadium in Turin on Wednesday.   
Rakitic says, "He wanted to give me a kiss on my face, it turned out that way and the cameras just happened to catch it. It was just luck that it turned out that way, what do you want me to do?"   
The team was traveling back to Seville on Thursday to take the trophy to the Andalucian capital for the third time since 2006.