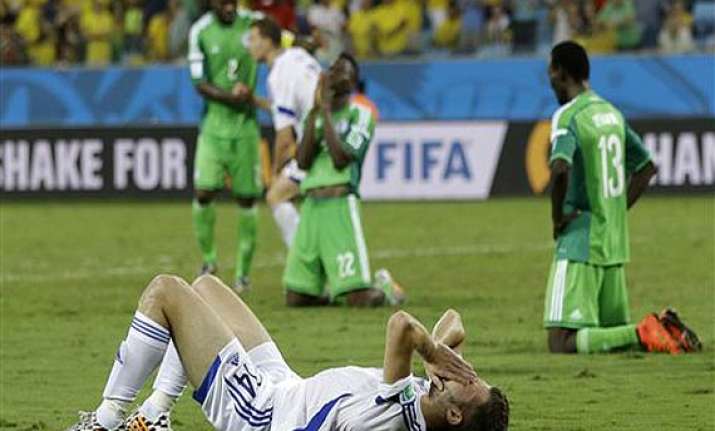 CUIABA, Brazil : Proclaimed an independent state in 1992, Bosnia-Herzegovina has been waiting more than two decades to appear at a World Cup. When the country did finally make it to football's biggest stage, the team was eliminated from contention in barely a week.
Consecutive losses -- 2-1 against Argentina and then 1-0 to Nigeria on Saturday -- confirmed that the Bosnians will not advance from the group stage on its tournament debut.   
Coach Safet Susic says his players were all "depressed, disappointed and silent in the dressing room."   
Star striker Edin Dzeko was also angry, criticizing officials for disallowing his goal for offside in the 21st minute when the score was 0-0 against Nigeria Dzeko says "we are going home, we are sad because of that, but the referee should go home."