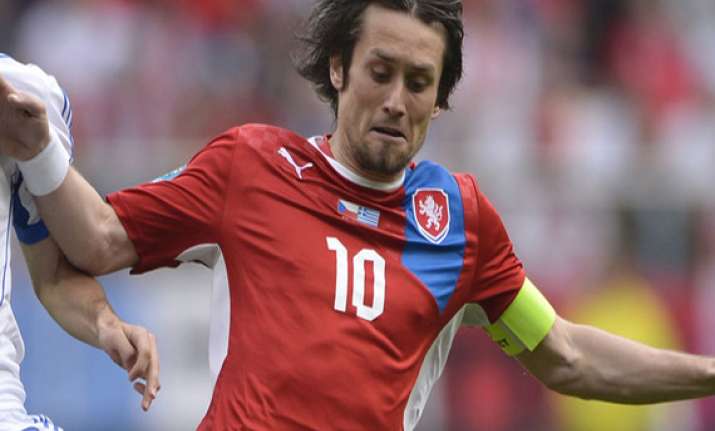 Poland, Jun 20:
Czech Republic captain Tomas Rosicky has resumed training a day before the European Championship quarterfinal against Portugal.
Rosicky picked up an Achilles tendon injury during the 2-1 win over Greece on June 12 and hasn't trained since. The injury forced him to miss his team's 1-0 victory over Poland on Saturday when his place in the midfield went to Daniel Kolar.
The last training session before Thursday's match will be a test of fitness for the Arsenal playmaker. The Czechs stayed at their base in Wroclaw on Wednesday because poor conditions on the field at the National Stadium in Warsaw prevented them for using it.
Rosicky has returned from Prague after receiving treatment there and he rejoined the team Tuesday.