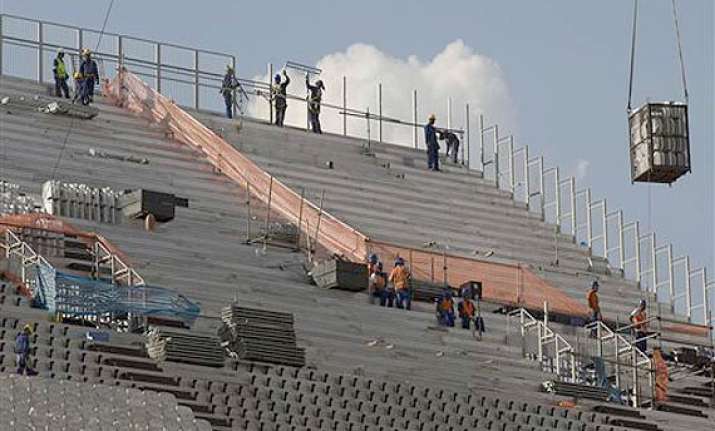 SAO PAULO :  A worker at a World Cup stadium still under construction in Brazil died Thursday in an electrical accident, officials said.
The head of emergency services in the city of Cuiaba, Rosenil Moraes, said the construction worker received an electric shock at the site of Arena Pantanal. He died more than half an hour later of a cardiorespiratory arrest.   
The man is the eighth worker to die building stadiums for the world's biggest soccer tournament which begins next month.   
Moraes said paramedics tried to revive the man at the stadium, which is still missing seats because of delivery delays, but he didn't make it.   
World Cup organizers in Brazil could not be reached for immediate comment.