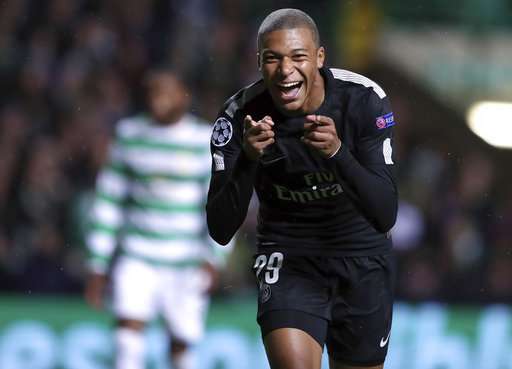 French sensation and now PSG forward Kylian Mbappe has won the prestigious Golden Boy for the best player under the age of 21. The 18-year old grabbed the award beating the likes of Manchester United's Marcus Rashford and FC Barcelona's Ousmane Dembele by a far distance. An award which is unofficial has given a platform to many budding and young players such as Cesc Fabregas, Sergio Aguero and Lionel Messi since 2003.
Italian newspaper Tuttosport presents the award which is presented to the best player under the age of 21 in Europe. The final list of three had PSG's Kylian Mbappe, Manchester United's Marcus Rashford and Manchester City's Gabriel Jesus. 
Mbappe grabbed the headlines when the teenager made many defenders look funny with his skills, passing and hitting the back of the net for Monaco. Now on loan to PSG, which will become a permanent deal for 180 Million Euros next year, Mbappe has enjoyed a seamless transition by scoring four goals, assisting five in only nine appearances across the Ligue 1 and the UCL.
Monaco played so well last season that most of their star players left the club to join the top European giants. Mbappe was the only player to leave last. Real Madrid were favourites to grab the young colt until Monaco slapped a heavy price tag on the 18-year old. Even Arsenal made a 100 Million bid but people knew that the move was never going to happen to London.
The France International became prominent during is time with Monaco, when the teenager was instrumental in helping the club lift the French league title. Monaco also reached the UEFA Champions League semi-finals last year till Juventus knocked them out. Either way, it was the young starlet that made the headlines with his knack for scoring as he netted in around 26 goals in 44 appearances. 
Now playing under the belt of experienced players such as Neymar, Cavani, Angel Di Maria, Dani Alves and Motta, the young colt has a long way to go and bagging awards from now at a ripe age of 18, the Ballon d'Or is not far around the corner.