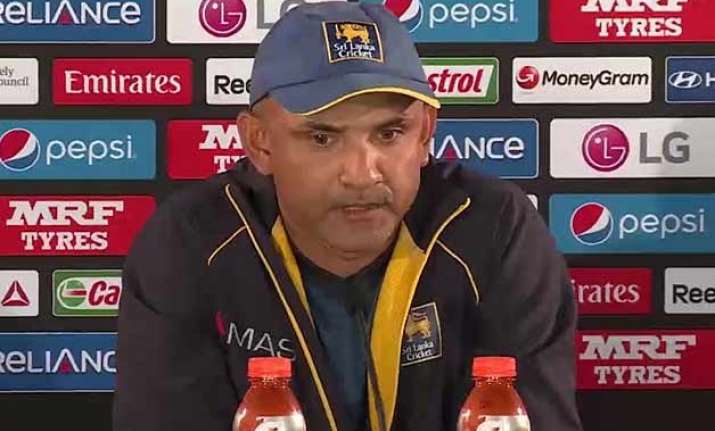 Sri Lanka  will take confidence from past performance against England during the last previous one year, said Coach Marvan Atapattu.
Addressing the media, Atapattu said "It does. We would like to reflect back to what we have done in the past in the last 12 months".
He however looked a bit cautious saying that the World cup is totally a different ball game and is a new tournament. Sri Lanka apart from the last game against Bangladesh has not been able to produce substantial performance in the World Cup 2015.
Reflecting on the below par performance by the Sri Lankan players the Sri Lankan Coach said "I think a catch here at the Basin Reserve cost us a test match. Having said that, we have had good times, brilliant times, and we have had times that we weren't very happy about.
Meanwhile England who also had a pretty bad start to the World Cup after being defeated by both the host nations ,first by  Australia who  defeated them  by a huge margin of 111 runs and then New Zealand defeating them by eight wickets.
Attapattu said that Team England cannot be taken lightly as them have a fantastic seaming bowling line up  and Sri Lankan team have to guard against  any sort of complacency coming in the team.