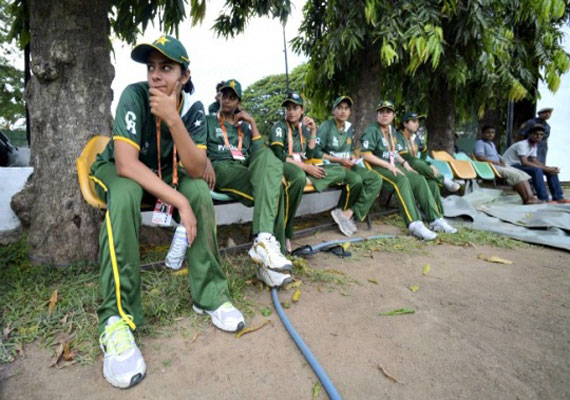 Bhubaneswar, Jan 27: In a major turn of events, a leading protesting group in Odisha on Saturday gave up its stir against participation of Pakistani players in the ICC Women's World Cup matches at Cuttack.
"We have cancelled agitational programmes we had planned outside airport and other places against the Pakistani payers," said Hemant Rath, president of Kalinga Sena, a local political outfit.
Rath said as Chief Minister Naveen Patnaik had been supporting OCA and allowing Pakistani players in the state, there was no point in opposing the match.
"It is sad that the Odisha Chief Minister allowed Pakistani players while other states refused to host matches involving Pakistan in view of beheading of Indian solders (by Pakistani troops)," Rath said.
Kalinga Sena was the first to hit the streets after the Odisha Cricket Association (OCA) announced hosting of ICC Women's World Cup Group B matches involving Pakistan.
With Kalinga Sena withdrawing, only Sangh Parivar and Utkal Bharat were left to oppose participation of Pakistani players.
Meanwhile, both Sangh Parivar and Utkal Bharat reiterated their threat to disrupt matches.
"We warn the state government and the OCA against their anti-national decision of allowing Pakistani players in Odisha soil," Utkal Bharat president, Kharvel Swain, said.
In a statement, Swain also urged the people to boycott the matches involving Pakistani.
The CPI(ML), however, came forward and staged a demonstration here supporting both the state government and the OCA's decision to host the matches.
"We do not support the fanatic politics of Sangh Parivar," CPI(ML) state committee member, Mahendra Parida, said while leading the demonst